Analysts Aren't Pleased With SunEdison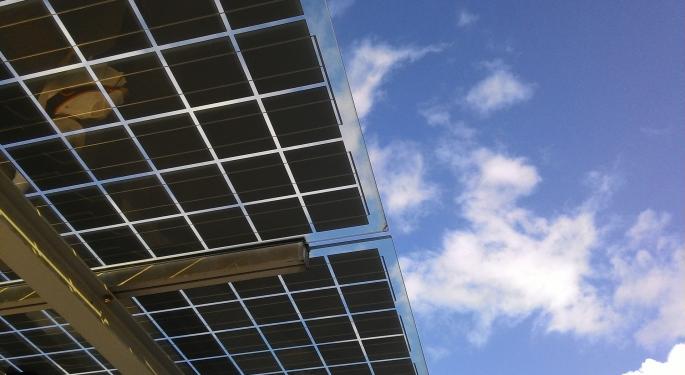 The shareholders that are dumping Sunedison Inc (NYSE: SUNE) after the company announced it is suspending dividend payments on its preferred shares aren't the only ones fed up with the company. In a series of new notes, several Wall Street analysts have also lost patience with Sunedison. Shares traded Wednesday at $1.56, down 12.8 percent.
Here's a look at what the analysts had to say.
Macquarie
Analyst Angie Storozynski called the dividend cut the "last straw" and downgraded Sunedison from Outperform to Neutral.
"SUNE's complex financial disclosures make it seemingly impossible for us to accurately assess its liquidity position, but the dividend move signals that SUNE is clearly facing a liquidity crunch," she added.
Related Link: A 'Growth Scare' Is Moving Markets Down, Not Political Uncertainty
Credit Suisse
Analyst Patrick Jobin said that recent reports that Sunedison may be forced to back out of its Vivint Solar Inc (NYSE: VSLR) buyout offer both good news and bad news for Sunedison. "A potential deal breakup could be a positive for the SUNE complex, as it would help preserve cash in the short-term, while damages from a potential VSLR lawsuit would be difficult to estimate," he explained.
Credit Suisse maintained a Neutral rating and $3 target for Sunedison.
JPMorgan
Analyst Paul Coster believes that the suspended preferred dividends, reports of banks withholding funding for the Vivint deal and Sunedison's delayed 10K filing mean "a growing likelihood that SUNE will trigger a negative credit event."
JPMorgan has withdrawn its $5 price target and maintained a Neutral rating.
Axiom
Analyst Gordon Johnson saw trouble on the horizon for Sunedison weeks ago. Back on February 16, Johnson wrote, "We believe some may be fearful that SUNE is more cash strapped than meets the eye."
Unfortunately for shareholders, recent developments indicate that Johnson's observations seem to be on target.
Disclosure: the author holds no position in the stocks mentioned.
View Comments and Join the Discussion!
Posted-In: Angie StorozynskiAnalyst Color News Dividends Downgrades Top Stories Analyst Ratings Movers Best of Benzinga