Yardeni Research Data Shows Just How Bad The Contraction Has Been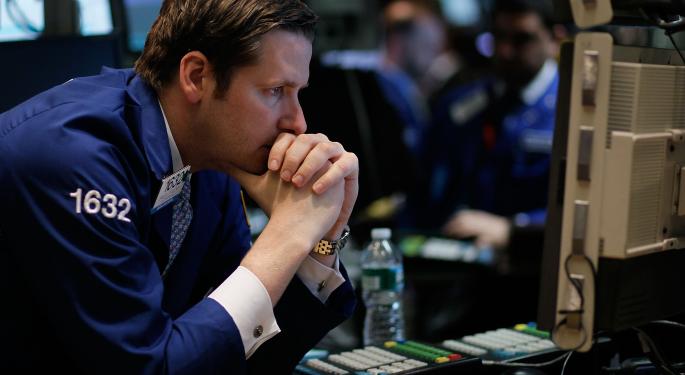 Yardeni Research published data on February 12 that looked into S&P 500 revenues and data on the global economy. Since 2011, the decline in year-over-year S&P 500 revenues has now turned negative as of Q3 data. The past eight years of Federal Reserve suppression of true price discovery has bloated asset prices and skewed standard metrics of assessing relative value.
Benzinga wrote in July 2014, "When the Fed raises the Federal Funds Rate, the make up of this value-skew, easy credit, excess liquidity and Fed removed risk recovery the structural make up will fail and markets will be back to the beginning, having done nothing for the longer-term creation of wealth through markets."
Yardeni's charts back up what Benzinga wrote, highlighting the dampening effect declining revenue growth has had on Nominal GDP. Key charts from the note are below, visual edits by Benzinga.
S&P 500 Revenues Vs Nominal GDP (Y/Y Perc. Change)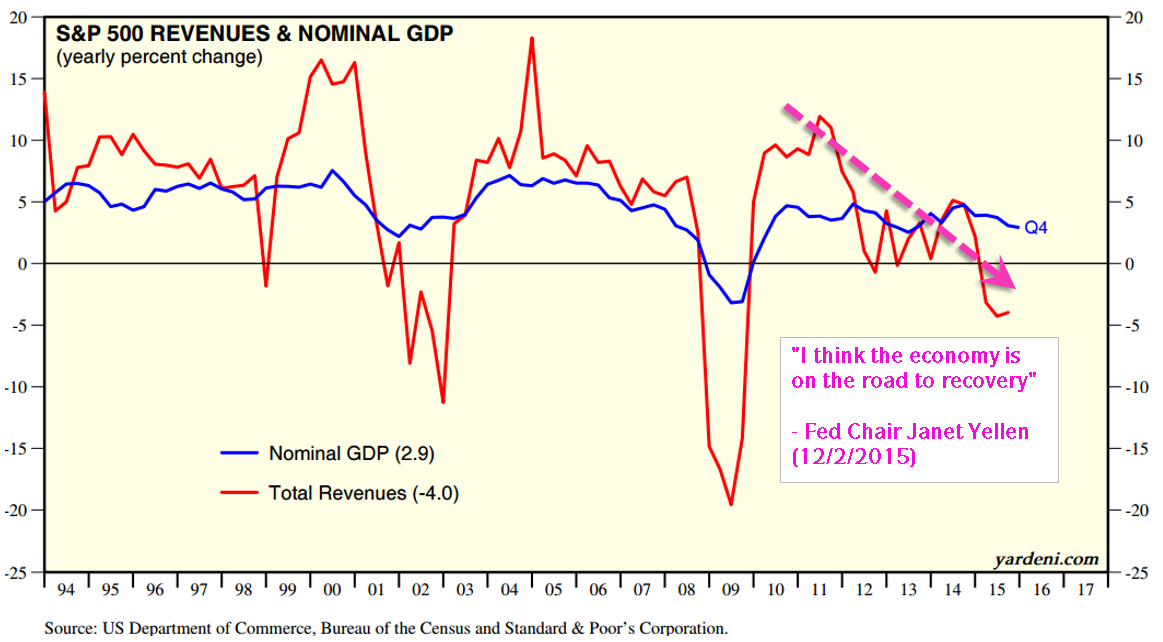 S&P 500 Revenues Vs Global Exports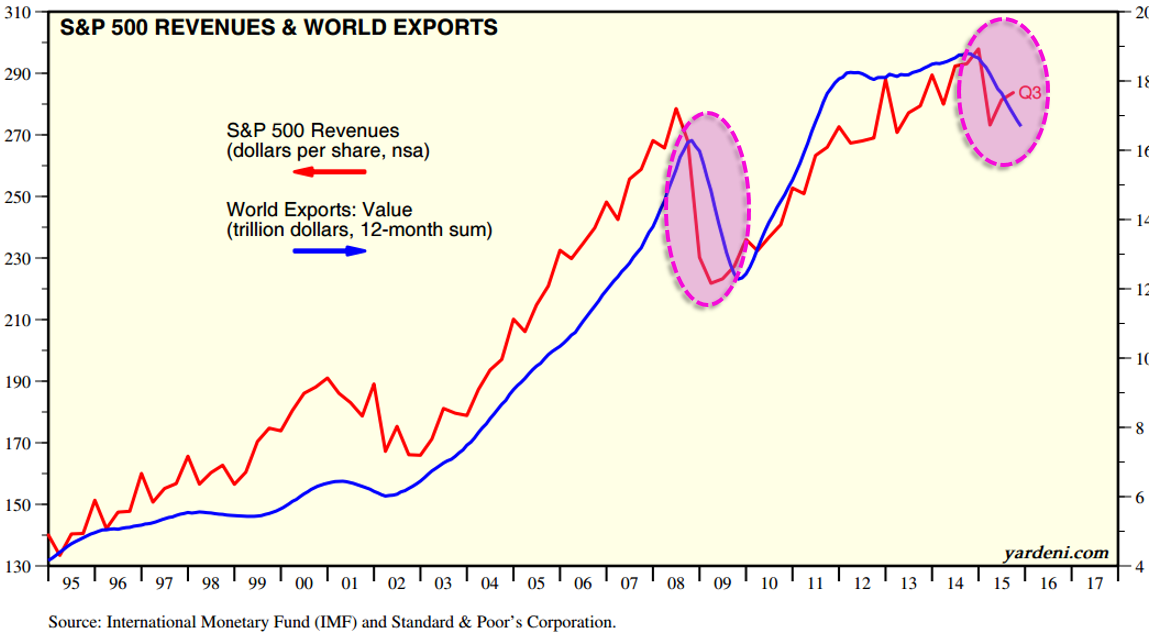 S&P 500 Revenues Vs US Business Sales (Y/Y Perc. Change)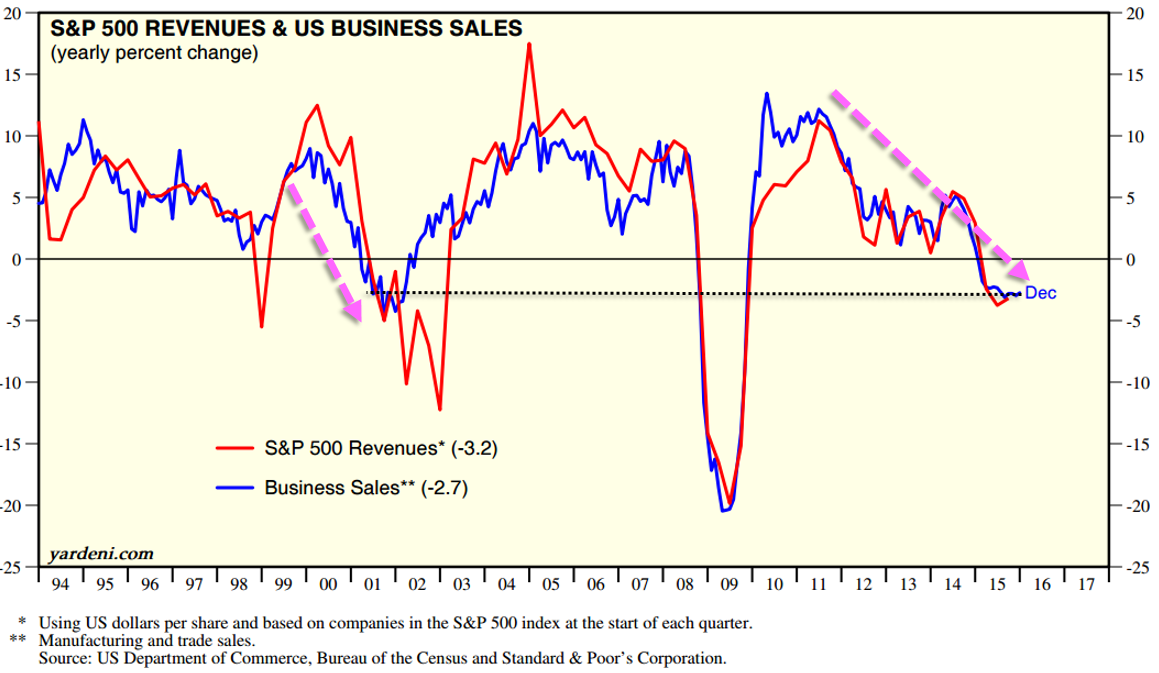 Expect the heavy hand of investor skepticism to remain in the market's presence through 2016.
Sources on structured dealer desks overseas have told Benzinga of concerns investors have relating to structured debt. The source painted a picture of fearful managers scrambling early last week to analyze and understand what exposure their books have to esoteric linked-certificates tied to corporate/government debt.
Should energy markets continue to implode, investors will be watching to see if the Fed intervenes with the U.S. government much like in 2008 with mortgage bonds, to suppress the mark-to-marketing of energy company debt.
View Comments and Join the Discussion!
Posted-In: Yardeni ResearchAnalyst Color Economics Federal Reserve Exclusives Markets Analyst Ratings Best of Benzinga