Warm Up With This Low Volatility ETF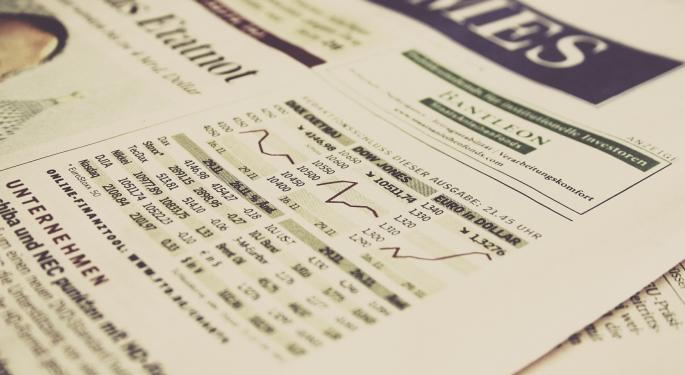 Low volatility exchange-traded funds are doing what they are supposed to do this year. With the S&P 500 down 5 percent to start 2016, low volatility ETFs, such as the iShares MSCI USA Minimum Volatility ETF (iShares Trust (NYSE: USMV)), are proving notably less worse than the broader market. For its part, USMV, one of the largest low volatility ETFs, is down just 1.4 percent year-to-date.
Low volatility stocks outperform their high beta counterparts during times of divergent global monetary policies. That is exactly what investors are dealing with as the Federal Reserve ebbs closer to its first interest rate hike in nine years, while the Bank of Japan, European Central Bank and others engage in easy monetary policies.
Related Link: Market Volatility Isn't Over, Expert Warns
That means 2016 could be another strong year for low volatility ETFs and that the potential leadership of low volatility stocks.
USMV
"According to Sam Stovall, U.S. equity strategist for S&P Capital IQ, since 1946, there have been 56 pullbacks, or price declines of 5.0–9.99 percent. They fell an average of 7 percent over a little more than one month and took fewer than two months to get back to breakeven. There have been 20 corrections (-10.0 percent to -19.9 percent) since WWII, erasing an average 14 percent from the value of the S&P 500. They typically took a bit more than four months to go from peak to trough and a similar number of months to recover fully," said S&P Capital IQ in a new research note.
"We think USMV is strong ETF for consideration for investors wanting to reduce the risk considerations of their overall U.S. equity exposure. The ETF is diversified across all 10 sectors, but holds the least volatile securities within the sector. iShares, working with an MSCI benchmark, uses sector bands (+/- 500 basis points relative to a parent MSCI index at the semi-annual rebalance)."
The Appeal
Investors are displaying a thirst for low volatility ETFs. Year-to-date, USMV has added over $585 million in new assets, putting it just outside the top 10 asset-gathering ETFs. Last year, USMV hauled in $3.33 billion in new assets. S&P Capital IQ named USMV its focus ETF for the month of February.
Home to 168 stocks, USMV follows the MSCI USA Minimum Volatility (USD) Index. None of USMV's holdings command a weight of more than 1.7 percent. The ETF's top 10 holdings include Dow components McDonald's Corporation (NYSE: MCD), Procter & Gamble Co (NYSE: PG) and Johnson & Johnson (NYSE: JNJ).
"USMV ranks favorably to S&P Capital IQ for all four risk consideration inputs to our ranking. Three of these, S&P Capital IQ Quality Rankings and Qualitative Risk Assessments, along with Standard & Poor's Credit Ratings, are tied to the holdings," said the research firm.
As a low volatility ETF, USMV's three-year standard deviation is just 9.2 percent, another input of the ETF's S&P Capital IQ views as favorable.
Image Credit: Public Domain
Posted-In: Analyst Color Long Ideas News Broad U.S. Equity ETFs Intraday Update Markets Trading Ideas ETFs Best of Benzinga
View Comments and Join the Discussion!