As Global Unwind Deepens, Retail Investors Have Been 'Heavy Sellers Of Equity Funds' With More Than $25 Billion In Two Weeks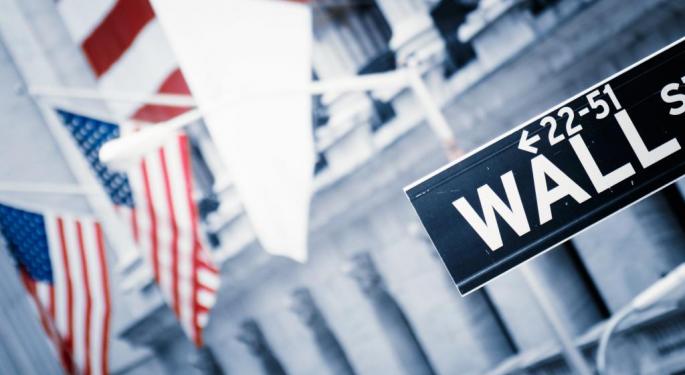 Global markets continue to decline after the Fed and the world's central bankers "...front-loaded a tremendous market rally, starting in 2009" according to former Dallas Fed President Richard Fischer. The SPDR S&P 500 ETF Trust (NYSE: SPY) has pushed below September 29 low point of $186.93. That correction began when short interest on SPY peaked at 60 percent, according to JPMorgan's Nikolaos Panigirtzoglou, and lasted eight days.
Twelve days into this recent pullback from $207 to $187 and investors are becoming unhinged as their sentiment swings from optimism to pessimism resulting in equity fund buying, then selling, generating a similar swing seen in 2011-2012, said Panigirtzoglou. He noted that period for an additional reason, which is to recognize 2011-2012 sentiment swings created the environment which "proved fruitful for mean reverting trading strategies". Given the recent strong pessimism, Panigirtzoglou is positive on the equity market for the near term.
Focusing on sentiment solely for signals in environments like this is dangerous. Adding to the growing disconnect in prices and investor optimism has been a growing crowd of pundits proclaiming the recent correction is not like 2008.
The Wall Street Journal ran a piece from Justin Lahart claiming:
"But there are crucial differences between now and those dark days, at least for the U.S. While losses could continue, the U.S. appears, at the moment, to be in a better position to weather them. That could keep a market downturn from morphing into a full-blown financial crisis that then leads to an economic one."
The fail in the follow-up defense included statements such as " U.S. banks today are in far better position to absorb losses than during the financial crisis" and "For now, the storm doesn't appear to have the force of a cataclysm." Data from Yardeni Research shows otherwise.
Yardeni Research published a note on Sunday showing the surreal disconnect in the S&P 500 and Brent Crude Prices and YRI's Global Growth Barometer (annotations from Benzinga Pro):
As China unwinds, energy markets blow up, currency wars persist, and probabilities of even one, let alone four rate hikes from the Fed will happen in 2016 the crowd comparing today to 2008 will miss the broad collapse because their focus is solely on what went wrong in 2008 and not the front-loaded manipulation global central banks engaged as Richard Fischer pointed out.
This time is different and not in positive terms.
Zero Hedge noted in a exclusive published on Saturday that it was tipped off to the Dallas Fed advising banks to not force energy bankruptcies and to demand asset sales instead.
Per Zero Hedge:
"The Dallas Fed met with the banks a week ago and effectively suspended mark-to-market on energy debts and as a result no impairments are being written down. Furthermore, as we reported earlier this week, the Fed indicated "under the table" that banks were to work with the energy companies on delivering without a markdown on worry that a backstop, or bail-in, was needed after reviewing loan losses which would exceed the current tier 1 capital tranches. In other words, the Fed has advised banks to cover up major energy-related losses."
This revelation signals that indeed 2016 is not 2008 as the WSJ clearly stated. The difference now is instead of mortgage securities being the reason for a Fed bailout, there is the yet-to-be-confirmed expectation of a massive energy market bailout because it is unclear who will backstop the bad loans banks made to energy companies now that the Dallas Fed has been reportedly telling banks to push asset sales over bankruptcies.
The disconnect is real and has been swelling. The market needs to clear itself and the only hope we have for the future is for the Fed to show restraint and allow the global system to reset itself.
Posted-In: Analyst Color News Global Opinion Economics Federal Reserve Markets Analyst Ratings Best of Benzinga
View Comments and Join the Discussion!