Gross: Everyone Will Need Xanax Over Next Few Decades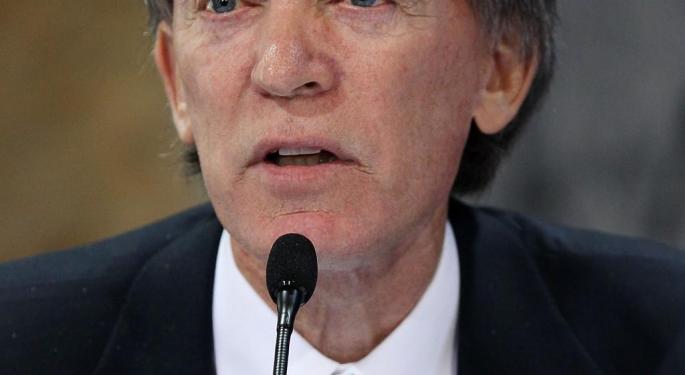 According to a new article by Bill Gross, the world is mostly oblivious to the long-term implications of its current debt problem. "It's a wonderful life for the 1% and a Xanax existence for the 99," Gross wrote about the current state of the global economy.
While blissful ignorance will likely cause no major harm in the short-term, an aging global population, particularly in the wealthier developed nations, is a ticking time-bomb in decades to come.
"I speak specifically to liabilities associated with the Boomer generation: healthcare, private pensions, Social Security and the unestimable costs of global warming," Gross explained.
The United States currently has a outstanding debt of $16 trillion, or 100 percent GDP. However, Gross points out that the present value of Medicaid ($35 trillion), Medicare ($23 trillion) and Social Security ($8 trillion) promised under existing laws totals $66 trillion, or 400 percent GDP.
Related Link: Record Auto Sales Fueled By Debt, Likened To Subprime Mortgage Market By Regulators
"Reducing the growth rate of current government debt does little to help what in essence is a demographic not a financial problem: too few Millennials to take care of too many Boomers," Gross continued.
Ultimately, as Boomers age, the transition will negatively impact global asset prices due to a major shift in supply and demand.
"In general, it seems demographically commonsensical that Boomers have in part been responsible for asset appreciation during the heyday of their productive years and that now, drip by drip, year by year, they will need to sell those assets to someone or some country in order to pay their own bills."
According to Gross, global investors should therefore be prepared for subpar returns on asset investments in coming decades.
Disclosure: the author holds no position in the stocks mentioned.
View Comments and Join the Discussion!
Posted-In: Bill GrossAnalyst Color Top Stories Economics Markets Analyst Ratings Best of Benzinga