Anne-Marie Baiynd On Facebook, Disney And Looking Beyond Price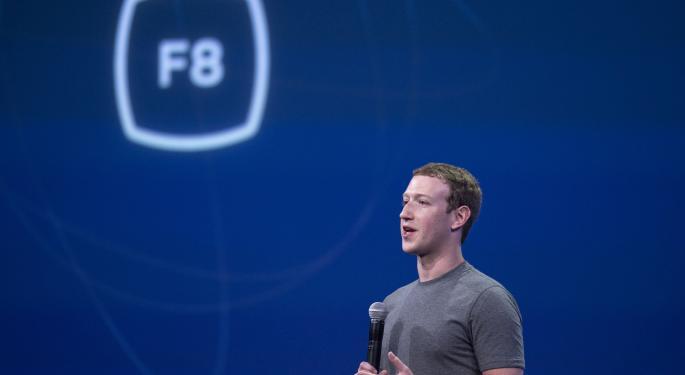 #PreMarket Prep is a daily trading idea radio show hosted by Joel Elconin and Dennis Dick. Tune in to the daily broadcast live Monday-Friday at 8 a.m. ET here.
On Monday, the show featured author and financial analyst Anne-Marie Baiynd and Paul Yook, co-founder of LifeSci Index Partners and the portfolio manager of the BioShares ETFs BioShares Biotechnology Clinical Trials Fund (NASDAQ: BBC) and BioShares Biotechnology Products Fund (NASDAQ: BBP).
Below is a look into Baiynd's view on a couple of issues.
Financial analyst Anne-Marie Baiynd is "concerned" about Facebook Inc (NASDAQ: FB).
The author and trader was a guest on Monday's PreMarket Prep, where she gave her technical analysis of the morning sell off.
"I felt like it would hold these 104 levels, but if it didn't, I had that as our absolute stop," she said. "It really did come right into that space. This morning it looks horrific."
Facebook opened premarket trading at $104.44, and by 10 a.m. had hit a 10-week low of $99.75.
"Essentially, this thing really has not trended at all since the beginning of November, it's just been caught in this wide range. I think all of the pressure sits on the shoulders of the buyers. If they cannot come in and defend these areas, we are going to have a momentum shift and a directional trend shift in this chart."
Related Link: Class Action Suit Against Facebook Accuses Company Of Hiding Concerns About Growth
Looking Beyond Price
Baiynd also discussed how to better take advantage of charts. Many traders, she said, are more passive than they think because they only look at a stock's price.
"If you want to do something that's going to really impact your trading for this year, stop looking at just the price," she advised.
"It's absolutely true that price is what pays you, but how price moves really gives us that advance notice of what it is we need to do. Many of us, although we think we're active traders and active investors, we really are passive, because all we're doing is looking at price. And you can't look at just price; you have to look at 'Wait a second, I realize that it went to this price, but what's it doing up here?' If you do that you will really change your ability to perform in this market."
Disney Is Like A Balloon
With Walt Disney Co (NYSE: DIS) facing troubles of its own, Baiynd said the recent slide has been somewhat predictable.
"Disney's been really a beautiful performer since about the end of September, and then it started having trouble at the end of November. Nothing goes straight up or straight down, and for Disney it almost went straight up.
"It's sort of like taking one deep breath and blowing into a balloon as much as you possibly can – it exhausts. At some point, people go 'Crud I'm not buying it up there.' And then by then the momentum is shifting into a really nice recycling event."
She continued, "It's just in a nice pretty retracement space right here. It could come down into 100, it could come down into 98. But the bounce is going to tell the story here, and right now it's sitting at a fairly interesting relief bounce space."
View Comments and Join the Discussion!
Posted-In: Analyst Color Long Ideas News Short Ideas Exclusives Pre-Market Outlook Tech Trading Ideas Best of Benzinga