Kyle Bass On U.S. Oil Production: Going From Glut To Deficit, 'The World's Not Ready'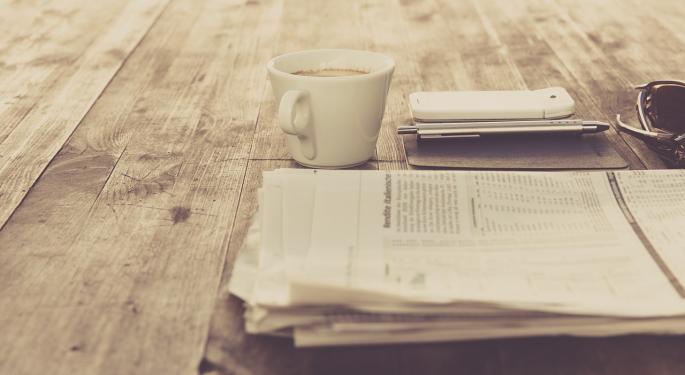 Benzinga received a sneak peek of this Sunday's Wall Street Week.
The upcoming episode will feature Kyle Bass, founder and principal of Hayman Capital Management, who manages $1.7 billion in assets.
The expert went into several topics including his ongoing pharmaceutical patent battles and the state of the energy market.
Among several other subjects, Bass discussed energy. Is there an opportunity in the energy segment, co-host Gary Kaminsky asked.
"I think there's a massive opportunity in energy," Bass responded, adding that his views on the supply and demand situation in energy are "dogmatic" – and that has cost him big this year.
The global margin of safety in energy is the lowest ever, he continued to explicate. Global demand stands at its highest level ever, at 96 million barrels a day, while incremental supply capacity (swing capacity) is at its lowest point, as a percentage of demand, at about 1.5 million barrels a day.
Related Link: Jeb Bush: 'If You're Looking For A Divider-In-Chief, I'm Not Your Guy'
"There are very few marginal producers who have come off the market," the analyst added. In fact, U.S. production is only slightly lower, while OPEC production continues to move higher – Bass believes, in an attempt to put marginal producers in the U.S. out of business.
Energy And An Economic Slowdown
But, what would happen with energy assets in an environment where economy slows down a little bit?
"Global GDP will still be positive," Bass said, anticipating around a 2 percent upside. "Incrementally, there is new demand for crude every year, depending upon what global GDP is and demand response… point being: Right now I think we have a glut of maybe 6,000 or 7,000 barrels a day.
"You have to realize that the U.S. added a million barrels a day five years in a row, but it took $100 crude for us to do that. We were the marginal swing producer for the world. And now we're going to go down a million barrels a day, I think, in the next 12 months. So, we're going to go from a glut to all of a sudden a deficit. And the world's not ready for a deficit."
Disclosure: Javier Hasse holds no positions in any of the securities mentioned above.
Image Credit: Public Domain
View Comments and Join the Discussion!
Posted-In: Gary Kaminsky Hayman Capital Management Kyle Bass Wall Street WeekAnalyst Color Analyst Ratings Media General