Jiayuan.com Buyout Offer Way Too Low, New Report Says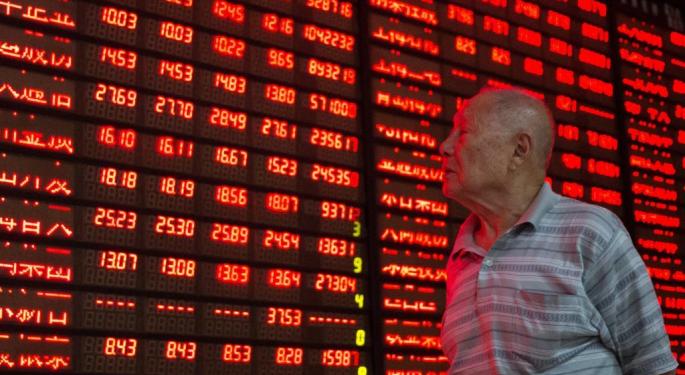 • ISS Proxy Advisory Services recommends Jiayuan.com International Ltd (NASDAQ: DATE) shareholders reject the proposed $235.3 million buyout by Baihe Network.
• Before the Chinese market turmoil, Jiayuan.com received multiple higher offers.
• ISS believes that these previous offers, as well as the company's own DCF analysis, indicates a much higher standalone value than is reflected in the Baihe buyout proposal.
In most cases, a buyout announcement for a takeover at a premium to a stock's current share price is welcome news for investors.
However, according to a new report by ISS Proxy Advisory Services analyst Mark Goldstein, not only should Jiayuan.com International shareholders be disappointed in the terms of the proposed buyout by Baihe Network Co., Ltd., they should vote to reject it.
The Deal
Baihe has proposed to buy Jiayuan.com for $235.3 million, or $7.56 in cash per share. The offer represented a one-day premium of only 8.0 percent to market price.
Lowball Offer
Based on Jiayuan.com's own projections and previous buyout offers that fell through, Goldstein believes that the company has long-term standalone value far exceeding Baihe's offer price.
He laid out his thesis below:
"The company's own projections of how its business would perform on a standalone basis, however—buttressed by the financial advisor's Discounted Cash Flow (DCF) valuation, and several bids which came in meaningfully higher than the winning bid but were unable to find funding amid significant turmoil in Chinese markets at the time – strongly suggest that the real value of this company at this moment is significantly higher than the offer on the table, despite what seems a meaningful premium to the undisturbed, but record low, price at which the company was trading when the first buyout offer appeared three-quarters of a year ago."
Related Link: EXCLUSIVE: Akebia CEO On Huge New Partnership Deal
Standalone Value
Before turmoil in the Chinese market hit, Jiayuan.com received multiple buyout offers at valuations over $8.00 per ADS, including two bids above $8.50 per ADS.
The company's financial advisor's DCF analysis assigned a value of $9.35-$11.71 to Jiayuan.com as well.
Goldstein recommends that shareholders reject the current offer and believes that the true long-term standalone value of Jiayuan.com is much higher than $7.56 per share.
The Bigger Problem
According to Peter Halesworth of Heng Ren Investments, this saga is representative of a bigger problem. "An important institution like ISS is echoing what we and other U.S. shareholders of privatizing Chinese companies have been saying - the bids are too low, with average premiums of 16% versus the U.S. market average of 28%, and in many cases well below intrinsic value," Halesworth said.
Halesworth explained that the problem is keeping U.S. shareholders out of a "lucrative payoff" in China, where "managements are seeking to IPO these companies in China for multiple times of what they are paying U.S. shareholders."
More than 50 percent of Chinese privatization offers are below their IPO price, he added.
Disclosure: the author holds no position in the stocks mentioned.
View Comments and Join the Discussion!
Posted-In: Analyst Color Long Ideas M&A News Emerging Markets Hedge Funds Top Stories Exclusives Best of Benzinga