EXCLUSIVE: Investors See Big Things For China TechFaith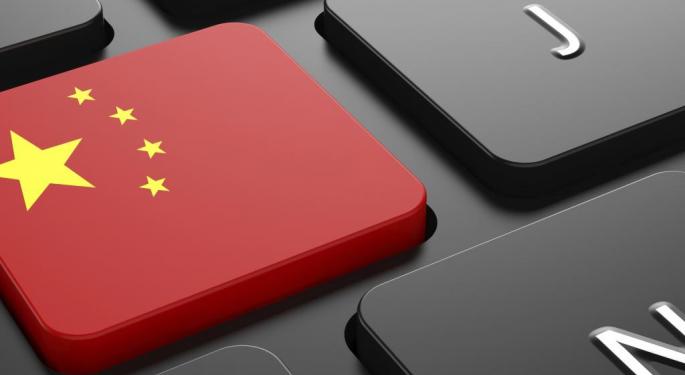 A peculiar trend is forming around many foreign companies over the past several weeks.
Facing regulatory pressures to maintain $1 per ADS minimum, many names such as Acorn International, Inc. (NYSE: ATV), China Housing & Land Development, Inc. (NASDAQ: CHLN), and Alon Blue Square Israel Ltd (NYSE: BSI) announced reverse stock splits.
From the news, shares of each of these companies soared to new highs.
While Alon Square has since returned to its pre-spike levels, Acorn International and China Housing & Land Development are trading much higher than their $1 per ADS lows.
Who's Next?
According to Aptus Capital's John Romero, China TechFaith Wireless Comm. Tech. Ltd (NASDAQ: CNTF) could be the next to benefit from this trend. Despite what may appear as a value trap to those wary of micro-cap Chinese based U.S. stocks, Romero tells Benzinga he thinks China TechFaith is "grossly undervalued."
Romero, who holds a stake in China TechFaith, sees two potential catalysts for the stock -- what he calls a win-win for investors.
Catalyst One: Reverse Split
The initial scenario would be the previously mentioned reverse stock split. According to Romero, the initial value of a reverse stock split lies in the reduction of float to 90 percent. The stock could "fly" on this news, he added, as the simple supply and demand for shares could propel the market to buy.
Catalyst Two: Fundamental Value And Contract Coming
Romero also believes there are positive fundamentals surrounding the company that investors might be overlooking. An attractive balance sheet, especially in the commercial real estate business, is a key driver of this catalyst.
Chinese investor Jon Carnes of Eos Holdings, who is long China TechFaith, explained the value of this property. "The commercial properties certainly exist," Carnes said after a visit to the location.
The Street has not factored in a recent sale of three floors at one of the company's consumer real estate sites for $25 million, Romero explained. A conference call transcript shows $11.8 million of the contract has already been received.
Romero, additionally, said he expects China TechFaith, with a market cap of $40 million, to receive the rest of the contract's value by the first quarter of 2016.
"This is highly material information...that is not in the public domain other than discussed in the Q&A [of a recent conference call]," he wrote in a recent Seeking Alpha post.
Not Without Risks
Of course, dealing with any micro-cap Chinese stock is not without risks. China TechFaith, for example, made an impromptu auditing change from Deloitte Touche to Friedman LLP earlier this year.
Romero, while initially concerned with this move, was satisfied with management's answer that it was simply looking to lower operating costs.
A longer term concern is China TechFaith's transition from a mobile phone business to a commercial real estate model (CRE). "The CRE strategy has taken too long and is still very unclear what the end goal is; hence the minimal returns demonstrated thus far," Romero said in a letter to the company's board in October.
What's Next?
Currently, China TechFaith has until March 8, 2016 to meet the minimum bid requirements stated by NASDAQ of $1 per ADS for ten consecutive business days. Investors should watch for any press release or company statement over the next fourth months regarding either of the two aforementioned catalysts.
Company management thus far has been unavailable for comment.
Posted-In: Analyst Color News Emerging Markets Hedge Funds Contracts Top Stories Exclusives Hot Best of Benzinga
View Comments and Join the Discussion!