What's Going On With Insys Therapeutics?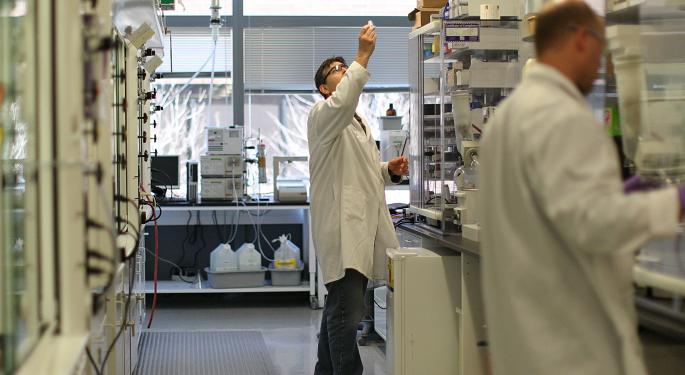 Shares of Insys Therapeutics Inc (NASDAQ: INSY) plunged more than 18 percent on Thursday.
Roddy Boyd of SIRF wrote a scathing research report on Thursday titled "Murder Incorporated: Insys Therapeutics" in which he argued the company is 'in a great deal of trouble.'
Insys responded in a press release on Friday, noting Boyd's report was "false and misleading."
Insys Therapeutics plunged after Roddy Boyd of the Southern Investigative Reporting Foundation (SIRF) wrote a research report titled "Murder Incorporated: Insys Therapeutics."
Boyd argued that Insys Therapeutics is "in a great deal of trouble." He noted that beginning in 2014, "critical" press reports "revealed business practices allegedly so aggressive as to make Insys an outlier" within the" oft-sanctioned" pharmaceutical sector.
However, the focus of Boyd's report was on the "human toll" from Insys' Subsys, a prescription medicine to manage breakthrough pain in adults with cancer.
According to Boyd, since the drug's launch in January 2012, the FDAs Adverse Events Reporting System (FAERS) lists 203 deaths where "medical providers fingered Subsys as the probably candidate for triggering an adverse reaction." In fact FAERS shows 52 deaths in the second quarter alone, the report added.
Boyd also noted that Subsys is "now the top-ranked 'diversion drug of concern,' or most frequently stolen or fraudulently obtained."
Separately, Boyd told Benzinga a quick comparable to Insys Therapeutics "maybe" Galena Biopharma Inc (NASDAQ: GALE). Shares of that biopharma company lost about 1.3 percent on Thursday and were down more than 3 percent in Friday's pre-market session.
Insys Responds: Report 'False And Misleading'
Insys responded in a press release on Friday, noting the "false and misleading" nature of the report.
According to the company, there are a total of 244 deaths reported in FAERS in which the patient was using Subsys - rather than the 203 figure Boyd used in his report. The company pointed out that the reported deaths are included in the FAERS system "regardless of whether they are related to, let alone caused by, the pharmaceutical product in question."
Of the total deaths, 134 were attributed to the cancer the patients were suffering from. Eight of the 244 deaths were attributed by the healthcare provider as "not due to cancer but definitely were not due to Subsys." Eighty-three of the deaths were attributed to "unknown causes." In six other cases the healthcare provider "was uncertain whether or not the patient was actually using Subsys at the time of death" and three deaths were attributed to "overdoses (one accidental, one intentional and one unknown)."
"Given the Approved Indication of Subsys, It Is Not Unexpected that a Percentage of Patients Pass Away While on Subsys," the company wrote. "Subsys is indicated for the management of breakthrough pain in cancer patients 18 years of age and older who are already receiving and who are tolerant to opioid therapy for their underlying persistent cancer pain."
"In light of the approved indication of Subsys, it is not unexpected that a percentage of patients, many of whom are gravely ill with cancer, pass away while on Subsys; this does not establish that these patients' deaths were caused by their use of Subsys," the release stated.
The company concluded: "While Insys does not generally comment on inaccurate and false statements made regarding the Company and its products, Insys finds the recent false accusations and complete misrepresentations of publicly available data concerning the number of deaths associated with the use of Subsys, a product that is helping many patients suffering from breakthrough cancer pain, both shameful and disingenuous, particularly in light of the biased agenda held by the individuals who made these misrepresentations."
View Comments and Join the Discussion!
Posted-In: Cancer Treatment Insys TherapeuticsAnalyst Color News Health Care Top Stories Movers General Best of Benzinga