Dan Gilbert: Innovation Still Happening In U.S., Startup Valuations May Be 'Softening'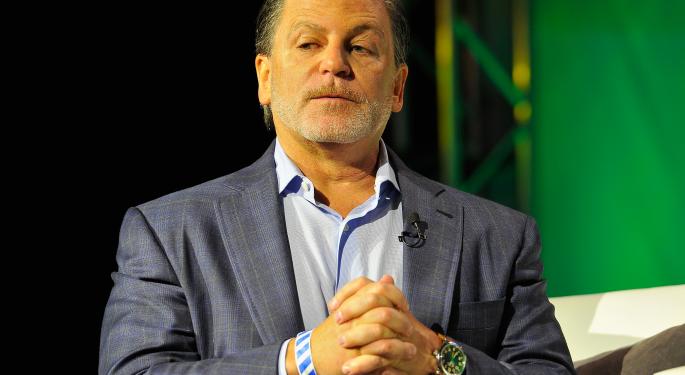 Dan Gilbert described the current U.S. housing market as "stable," despite weak numbers from Millennials.
He sees private technology startup valuations on the decline in recent months.
Gilbert believes that virtual reality could play a big role in the future of sports viewing.
Quicken Loans co-founder Dan Gilbert visited CNBC on Friday and discussed a wide range of topics. Here's a re-cap of what he had to say.
Housing Market
According to Gilbert, the U.S. housing market is solid at the moment, but nothing for investors to get too excited about.
"Housing is stable. Certainly, it's not on fire. It's not booming by any means, and it's not crashing either [...] I think we're just chugging along."
He added that Millennials are "four to five years behind" past generations when it comes to buying houses, but noted, "Sooner or later, biology kicks in and they're probably going to be having families at the pace of everybody else."
Related Link: What Could Amazon And Lear Mean For Detroit?
Unicorns
When asked about startup valuations, Gilbert said the most recent data indicate the private market may be cooling. He commented that, over the last few months, "We're starting to see softening valuations in the private technology investment world."
He went on to explain that U.S. innovation remains one of the strongest drivers of the economy. "Most of the innovation in the world is still happening in the United States, and that's the great news, in my opinion."
Media And Video Streaming
During a discussion about the modern world of video streaming, Gilbert pointed out the one type of entertainment that will never fit into the on-demand model. "You're never going to make live sports on-demand. So live sports is sort of the last bastion of rights that you want to own to get big audiences at one time."
He added that he believes that virtual reality devices, such as Facebook Inc (NASDAQ: FB)'s Oculus and Sony Corp (ADR) (NYSE: SNE)'s Project Morpheus, will likely play a large role in the future of live sport viewing.
Disclosure: The author holds no position in the stocks mentioned.
Image Credit: By Steve Jennings [CC BY 2.0], via Wikimedia Commons
Posted-In: CNBC CNBC Dan Gilbert millennialsAnalyst Color Analyst Ratings Tech Media Best of Benzinga
View Comments and Join the Discussion!