Google Facing 'Array' Of Undisclosed SEC Investigations, Warns Probes Reporter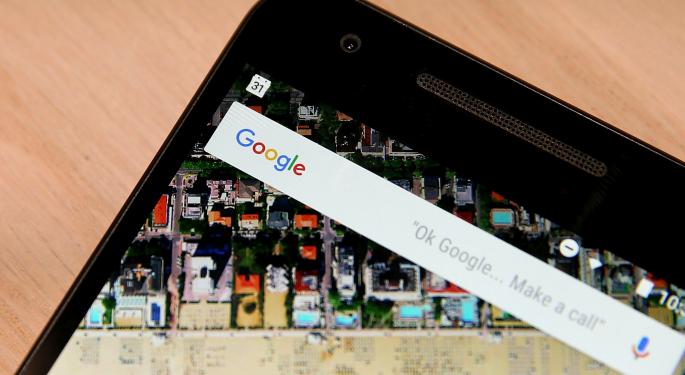 Probes Reporter has been tracking SEC probes at Google Inc (NASDAQ: GOOG) (NASDAQ: GOOGL) since 2013.
Probes Reporter stated in a report on Wednesday that an undisclosed SEC investigation against Google is "confirmed as on-going."
Probes Reporter stated that Google's "mantra of 'Don't be evil' somehow rings hollow (some might say more so)."
Probes Reporter, an independent investment research firm focused on public interactions with the SEC, has been tracking undisclosed SEC investigative activity at Google since 2013.
Probes Reporter noted that in letters dated June 9, 2014 and August 28, 2015, the SEC confirmed that Google was "somehow involved in an active and ongoing investigation that remains undisclosed at this time."
Reports of a potential new FTC probe broke last week, but this appears to be unrelated.
"As usual, the SEC refused to release any of the reports that would let investors know what these undisclosed investigations of Google were about," Probes Reporter stated. "All we know is that they somehow pertain to the conduct, transactions, and/or disclosures of Google."
Two additional undisclosed SEC investigations of Google are known to have ended in 2014 and a third SEC investigation that spanned 14 months ended in January 2012.
Probes Reporter continued that while some SEC investigations "go nowhere," Google's lack of acknowledgement "gives a hint of hubris" and a "feeling that the rules of disclosure somehow don't apply to Google."
"In the context of Google not disclosing multiple SEC probes, the company mantra of 'Don't be evil' somehow rings hollow (some might say more so)," the report added.
Finally, Probes Reporter pointed out that "investors may never know" what goes on behind closed doors as the SEC "remains adamant about denying the public access to even one word from the reports it prepares."
Bottom line, the SEC seems to forget it's supposed to be "the investor's advocate" and "we're sure Google prefers it stays that way."
Posted-In: Probes Reporter SEC Undisclosed SECAnalyst Color News Legal Top Stories Best of Benzinga
View Comments and Join the Discussion!