Airbnb Isn't Killing Hotels Yet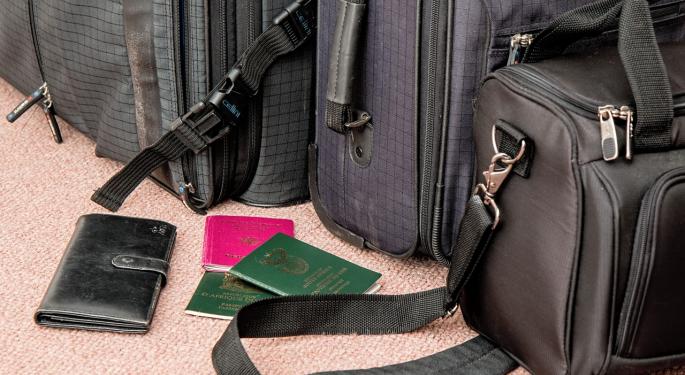 Airbnb and HomeAway, Inc. (NASDAQ: AWAY) are two names that are said to be "disrupting" the traditional hotel business.
Thomas Allen of Morgan Stanley argued in a note on Tuesday that the impact these companies have on the hotel business "appears negligible."
Allen recommended owning hotel and lodging stocks.
According to Thomas Allen of Morgan Stanley, "alternative accommodation" companies such as Airbnb and HomeAway are not posing a threat to the traditional hotel and lodging industry, at least not yet.
Hotel Occupancy: Compression Nights
In a report published Tuesday, Allen examined the peak of the previous travel cycle (2006/2007) in which the number of "compression nights" (defined as a night where total hotel occupancy is greater than 95 percent) within the top 25 travel markets has grown from 118 in 2007 to 299 in 2014.
Allen further singled out New York City, noting that the number of compression nights "are still intact," despite the surge of popularity of Airbnb, which accounted for 11 percent of all available rooms in April 2014, rising from just 6.5 percent in 2012.
Related Link: Barclays' "Ratings Reset" On U.S. Lodging Stocks
The analyst further pointed out that the number of compression nights in 2007 were 41, 38 in 2014, with 2015's figure tracking ahead of 2014. Meanwhile, 2014 saw a 5.5 percent increase in new traditional hotel room supply entering the market, and an estimated 6 percent for 2015.
Meanwhile, the total number of compression nights in San Francisco peaked in the previous cycle (2007) at 12. In 2013, there were 60 compression nights, and 64 compression nights in 2014. The findings also showed that Airbnb represents approximately 4,800 units in the San Francisco market, compared to roughly 34,000 traditional hotel rooms.
Lodging Stocks Have 'Overreacted'
Allen came to the conclusion that Airbnb, HomeAway and other alternative accommodation companies haven't disrupted the traditional hotel and lodging market. As such, the analyst suggested that lodging stocks have "overreacted" in recent months.
In fact, lodging has been the worst performing REIT sub-sector and the second worst performing consumer-retail sector (only behind gaming).
Accordingly, the analyst stated that the recent declines serves as an "attractive entry point" for his Overweight rated names, which include:
Image Credit: Public Domain
View Comments and Join the Discussion!
Posted-In: Analyst Color Long Ideas REIT Travel Top Stories Analyst Ratings Trading Ideas General Best of Benzinga