What Stocks Have Done After Every Rate Hike In U.S. History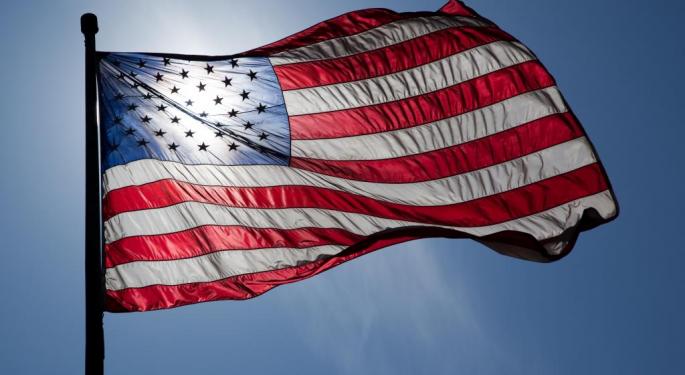 The last time the Federal Reserve took action in the Fed Fund target rate was 2,465 days ago.
Adrian Mowat of JPMorgan says there is a "strong case" for a Fed rate hike.
History may not prove to be a useful indicator.
Adrian Mowat of JPMorgan commented in a note on Thursday that there is a "desire to get Fed-lift-off behind us," especially across emerging asset classes and that risk premiums in emerging markets have "expanded with uncertainty" stemming from both the Federal Reserve and the People's Bank of China.
The analyst continued that a Fed lift-off during Thursday's meeting will serve as a "risk on event" if it is accompanied with "communication on the path to normal." However, there is a "strong case to move" and reinforce the message that the pace of rate hikes will be "gradual."
Related Link: FOMC Meeting: UBS Outlines Four Possible Outcomes
"Risk management considerations, which can be subjective, add a measure of uncertainty to the outcome," Mowat wrote. "The equity strategy team hopes the Fed focuses on the economic data, rather than markets, and starts a slow journey to neutral rates."
Mowat said that if the Fed stands pat and maintains rates at its current level, the markets will maintain a "risk premium on the Fed" and an "uncomfortable feedback loop with the market."
Deutsche Bank Offers A Lesson In History, But Is It Relevant?
CNBC cited a study by analysts at Deutsche Bank who noted that over the past 35 years has risen "sharply" heading into a Fed rate hike, "fairly flat" in the 250 days following a rate hike (average gain of 2.6 percent) and then "back to normal" 500 days following the hike.
The report noted that in the 118 rate hikes since 1950, there are only two occurrences of nominal year over year GDP falling below 4.5 percent. However, a historical comparison isn't always accurate and fails to address one of the main concerns that "this time is different."
"In our study since 1950, all hiking cycles to date have been in a super cycle of increasing leverage with GDP eclipsing prerecession peaks very quickly post the recovery commencing," the report said. "By contrast this has been a uniquely slow recovery from what was the worst recession in the sample period."
U.S. equities were trading relatively flat as the investment community awaits the fed rate hike decision later on in the afternoon.
Image credit: JNN13, Wikimedia
Posted-In: Adrian Mowat CNBC Fed rate hikeAnalyst Color Previews Federal Reserve Analyst Ratings Trading Ideas Best of Benzinga
View Comments and Join the Discussion!