Bill Ackman's Pershing Square: Vemma Nutrition Company Has 'Structural Similarities' With Herbalife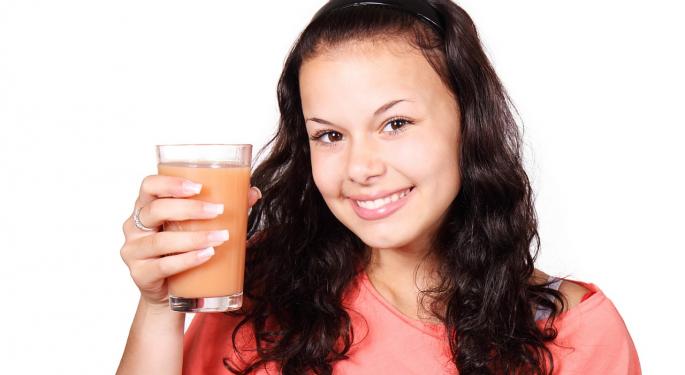 The Federal Trade Commission shut down Vemma Nutrition in late August for operating a pyramid scheme.
Pershing Square released a letter on Tuesday alleging the similarities between Vemma Nutrition and Herbalife Ltd. (NYSE: HLF).
Shares of Herbalife were unfazed by the news, trading higher by more than 1 percent on the day.
On Tuesday, Bill Ackman's Pershing Square issued a press release claiming there exist "significant structural similarities" between Herbalife and privately-owned Vemma Nutrition Company, a multi-level marketing company that sells energy drinks, nutritional beverages and other weight management products that has been shut down by the Federal Trade Commission in late August for operating a pyramid scheme.
CBS News reported that Vemma Nutrition told its recruits that they could earn as much as $50,000 per week by selling its nutritional beverage Vemma. The investigation prompted Pershing Square to write in its letter that the FTC's move to suspend the company is "reassuring for consumers" and should "worry" Herbalife.
Related Link: Wall Street: Herbalife Not A Pyramid Scheme, Trends Turning Around
Countless Similarities
"Herbalife defenders have gone out of their way to try to show ways the two companies are different," David Klafter, Pershing Square Capital Management's Senior Counsel said in the company's letter. "In reality, they are fundamentally the same."
Misrepresenting Potential Income
The letter continued that both Herbalife and Vemma "seriously misrepresent" the potential income for its members. The bottom 93 percent of Vemma Affiliates earned less than $6,169 per year, while the vast majority of its participants make no money, and most of them lose money. Meanwhile, the bottom 94 percent of Herbalife's Sales Leaders earned less than $2,245 per year, while 90 percent of non-sales leaders fail annually.
New Member Recruitment
The letter also noted that both companies place an emphasis on recruiting new members rather than retail sales. The FTC's expert concerning Vemma stated: "All forms of compensation are driven by recruitment or purchase volume and there is no direct connection between this compensation and retail sales or market demand."
At the same time, Pershing Square noted Herbalife v. Ford, in which the Federal Court found: "Herbalife's entire business model appears to incentivize primarily the payment of compensation that is 'facially unrelated to the sale of the product to the ultimate users because it is paid based on the suggested retail price of the amount ordered from [Herbalife], rather than based on actual sales to consumers.'"
Retail Sales Out Of Network
Finally, Pershing Square pointed out that neither Herbalife nor Vemma track retail sales outside of the network, while it is also "unlikely" that distributors could earn a "significant" retail profit on any retail sales they do make.
Pershing Square concluded that the similarities between Vemma and Herbalife "extend much further." The hedge fund also reaffirmed their belief that Herbalife is an "enormous pyramid scheme" with similarities to Vemma and other "fraudulent companies" that have already been shut down by the FTC.
Image Credit: Public Domain
Posted-In: Bill Ackman FTC Pershing SquareAnalyst Color News Politics Legal General Best of Benzinga
View Comments and Join the Discussion!