Tom Lee: We Might've Just Hit A Bottom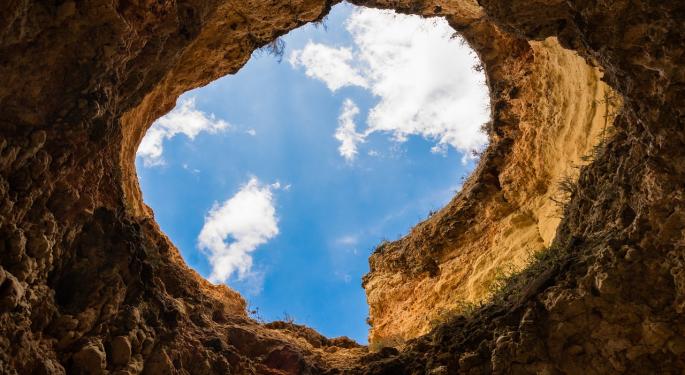 Thomas Lee, managing partner and head of research at Fundstrat Global Advisors, appeared on CNBC's Squawk Box on Monday.
The investor explained why he believes stocks might have hit a bottom.
The indicator can be found in small-caps having already bottomed a few weeks ago.
As the market prepared for the Fed's decision regarding interest rates, small-cap stocks seem to have hit a bottom, Lee said. "You've seen turbulence at times when the Fed does make its first rate move. But, if this is like the '50s, in a low-inflation and low-growth environment, it would be seen as a re-flation signal. And back then it was actually a bullish outcome for stocks," he remembered.
The Rate Hike And China
After nine years of no changes, economists and analysts are still debating about a possible rate hike this week. Regarding this issue, Lee assured he would be surprised to see a hike this week. "Investors, especially between now and year-end, want visibility. If the Fed does sort of put things on hold, I think they'd prefer to hear the Fed say, 'We won't really have the door open until next year.'"
Related Link: Nibbling At Risk With ETFs In The Week Ahead
But, the Fed decision is not the only thing responsible for the increased market volatility. The economic situation in China is also a concern for most investors. Consequently, Lee added, "I think in the last month a lot of people who were bullish and buy the dips have now gone into this indecision camp."
"There are bullish things developing though," he continued, mentioning signs of stabilization for the U.S. Dollar and oil prices. "Sentiment, which hasn't really mattered in the last month, is so bad that, I think, we're better-positioned for good news than bad," he expounded.
Is The Bottom In? If Not, When?
Finally, when asked if the bottom is in yet, Lee assured, "I will say some things are telling us – some things you look for to say a bottom is in are usually small-caps outperforming. They almost always turn up one day to two weeks before the actual bottom is in (…) Small-caps bottomed versus the S&P on the 24th of August," he concluded.
Image Credit: Public Domain
Posted-In: CNBC CNBC CNBC's Squawk Box Fundstrat Global Advisors Oil Thomas LeeAnalyst Color Media Best of Benzinga
View Comments and Join the Discussion!