12 Questions You Have About The Market Right Now...Goldman Just Answered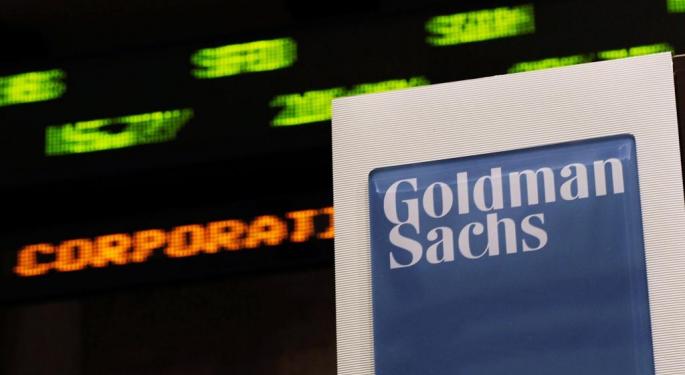 In a recent report, Goldman Sachs analysts led by Kinger Lau answered 12 questions that investors around the world are asking right now.
1.What's the 'true' economic growth now? What's the market pricing in?
The firm's alternative growth indicators suggest growth of roughly 6 percent, with offshore equities pricing in a macro growth rate of 4 to 5 percent. Ex banks, they are pricing in 2 percent 10 year EPS CAGR.
2. Will the Renminbi further depreciate? Is this good or bad for equities?
The experts anticipate the Chinese Yuan/Renminbi fixing to progressively weaken versus the US Dollar. While this should have "modest impact on EPS (…) risk premium has gone up, pressuring valuations."
3. How big are the capital outflows? What's the impact on markets?
Official statistics suggest 150 billion in the first quarter and 80 billion in the second quarter. Moreover, capital outflows could be high in August. The correlations between them and equities have recently surged, the note adds.
4. Should investors expect more monetary easing?
Goldman expects more rates cuts "as China' real/policy rates are still high." They project that every 0.5 percent reduction in cost of equity reduction should improve valuations by 10 percent.
5. "Reforms, interrupted?"
This one is a tricky question, and the answer is both yes and no. While "capital markets reforms may be delayed," there has been progress has been made on rates/FX, and SOE blueprint should be announced soon.
6. "What fiscal stimulus measures will the government take?"
While another significant stimulus package is unlikely, "supporting policies are in place, and projects approval and fiscal spending have accelerated."
7. "How has the market selloff impacted aggregate consumption?"
The market selloff has led to "mixed discretionary spending trends" and a rebound in property sales. "More nuanced wealth effects than headline numbers would suggest."
8. "Where are we in the A-share deleveraging cycle? Flows vs. P/E?"
Official leverage has declined to 1 trillion Renminbi, 2 percent of the total market cap, in-line with the US. "Most OTC leverage positions are cleared." The analysts estimate that every 100 billion Yuan of inflows would drive P/E points up by 0.3.
9. "How much has the government bought in the A-share market?"
Goldman's top-down model suggests the "national team" has invested Rmb1.5tn since June.
10. "Are 1H results in-line with consensus? What are the noticeable trends?"
H-shares have delivered in-line results in the first half of the year, but there's a "major divergence between new/old China." Investment income represented 26 percent of A-share earnings.
11. "Are valuations cheap for H and A shares?"
The firm sees H-shares trading cheap relative to its fundamental expectations. In A shares, they envision select value opportunities arising.
12. "ADRs inclusion to MSCI still on? If so, when? And what's the impact?"
"The inclusion of 14 ADRs to MSCI is confirmed," starting November 15. "In total, these stocks may see 23 days of net buying."
Posted-In: Analyst Color Long Ideas News Emerging Markets Global Econ #s Top Stories Markets Best of Benzinga
View Comments and Join the Discussion!