Marc Andreessen On Global Markets, Currencies, Investing In Growth & Twitter's CEO Search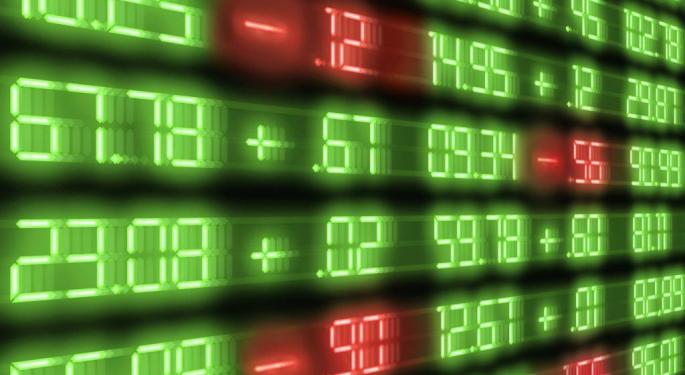 After meeting with the United States Secretary of Defense Ash Carter, Marc Andreessen, co-founder of Andreessen Horowitz, appeared on Bloomberg to share some thoughts on the Chinese market volatility and the ongoing CEO search at Twitter Inc (NYSE: TWTR).
The Markets & Currency Shifts
The expert first went into global markets. "The markets have been trying to adapt to the new economic data coming out (…) about the issues in the Chinese economy," he noted. In addition, "global currencies have really moved against American multinationals, just in the last six months. And frankly, I think Wall Street was slow to adapt to the reality now that the dollar is much stronger versus all the other currencies."
The investor went on to look at big companies. When one of them comes and says, "we missed our numbers because of currency changes," investors assume management is just giving excuses. However, "in the last six months, a lot of that has actually been true. So, I think people are adjusting to this new currency world."
However, Andreessen points out that the US is doing very well: "I think though the currency shift has reflected. The US is doing really well. There are issues in many other countries in the rest of the world, but the US is doing really well."
Dying Unicorns?
When asked about unicorns and private tech, Andreessen responded that, while some startups are going to work, others "are not going to work at all. In some environments, it's easy to raise money (…) Each company has to develop its own strategy."
The one thing investors should not do is panic, though.
Andreessen's recommendation? "Be measured, be cautious, be careful. But also, invest in growth. We have companies that are growing fast (…) We tell [investors] to push forward" despite the stock market volatility, he concluded.
Twitter's CEO
Andreessen then went into Twitter's CEO search. "I am reflexively in favor of founders running these companies whenever possible," he assured. "So I think if Jack or Ev or some combination of the two, ended up back in leadership at Twitter, I think that'll be great."
Posted-In: Andreessen HorowitzLong Ideas Emerging Markets Forex Markets Tech Media Trading Ideas Best of Benzinga
View Comments and Join the Discussion!