If China Devalues Again, Asset Prices Could Crash (For Real This Time)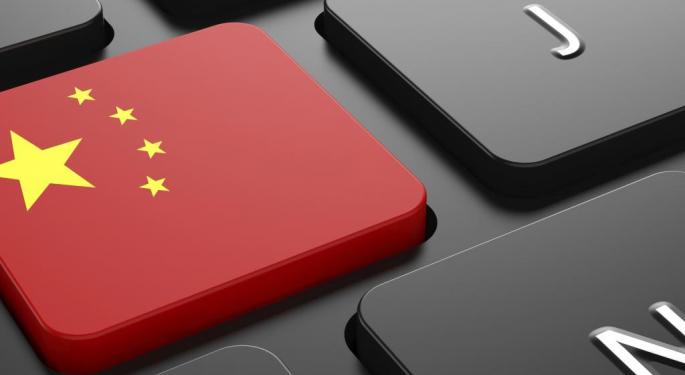 In new report, Deutsche Bank analyst Michael Spencer discusses the recent market turmoil in China, how it compares to past crises in Asia and what traders can expect from China in the future.
According to Spencer, what the world has seen from China this year is nothing on the scale of what is has seen in the past, but things in China could get much worse before they get better.
Chinese Policy Decisions Driving Equity Markets
Spencer believes that the uncertainty surrounding China's policy approach to its plummeting stock market and plummeting currency has been the key driver behind the wild swings in global equity markets over the past week. He sees no underlying shift in market fundamentals that would warrant such volatility.
Is This A Crisis?
Although thigs have gotten bad in China in recent months, Spencer points out that there is no need to call this a "crisis" just yet. He argues that there is little evidence of systemic difficulties in Asian countries meeting external debt payments.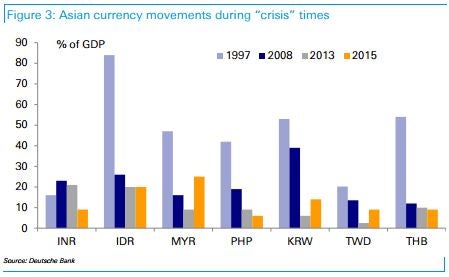 What's To Come
Spencer believes that a decision by the Chinese government not to prop up equity prices would be commendable, and notes that the world has largely ignored previous booms and busts in the Chinese stock market.
"More worrying would be if the same laissez-faire attitude was applied to the currency," he warns. Spencer believes that a significant further depreciation of the Renminbi would lead to depreciation across all of Asia and even the rest of the world.
"The exchange rate is the most important price in a small open economy, so if China – everyone's competitor – devalues again (and that is not our expectation), it will likely have serious repercussions on currency values and asset prices everywhere," Spencer writes.
Posted-In: ChinaAnalyst Color Emerging Markets Commodities Forex Top Stories Markets Analyst Ratings Best of Benzinga
View Comments and Join the Discussion!