JP Morgan Makes A Case To Buy The Dip
In a Wednesday research note JP Morgan laid out the data making a case for buying the recent pullback. According to data from the report, in the past 35 years, the S&P 500 fell intra-year 14.2 percent on average while annual returns were positive for 27 of those 35 years.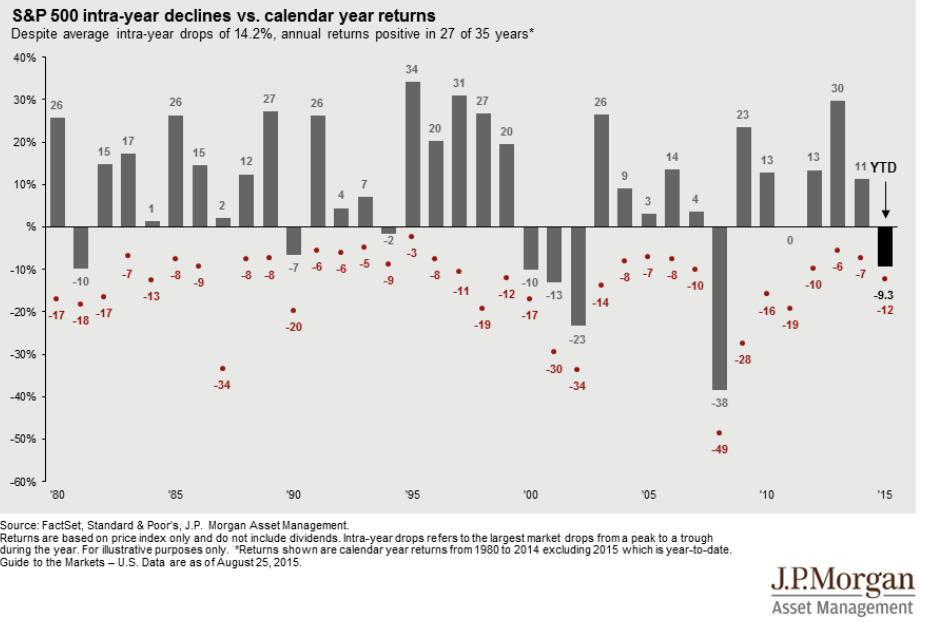 The penalty for avoiding the market between January 3 1995 and December 31, 2014 would have been costly as 6 of the 10 days best days in that period occured within two week of the 10 worst days. $10,000 fully-invested during this time period would have grew to $65,453. If an investor missed the 10 best days during that period the $10,000 would have grown to $32,665.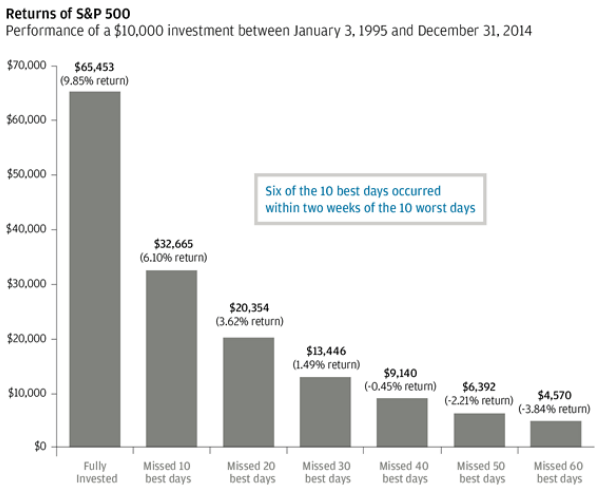 Timing really is everything.
Posted-In: Analyst Color Analyst Ratings
View Comments and Join the Discussion!