Art Cashin's Review Of Black Monday 2015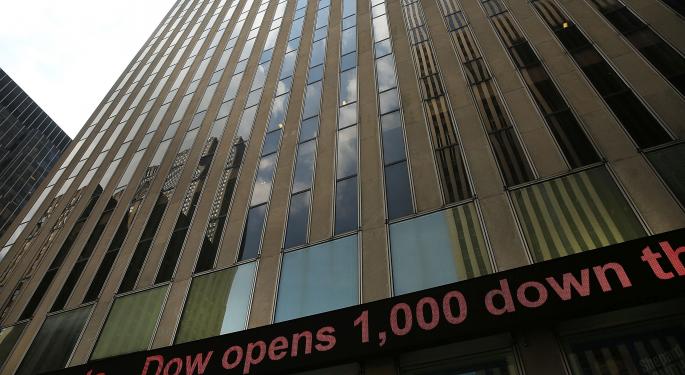 In a new report on Tuesday for UBS Financial Services clients, Art Cashin discussed some observations he made during the market turmoil on Monday. Cashin gave a couple of explanations for the extreme volatility and also recounted the surprising swings throughout the trading day.
Far From Fluid
In the opening hours of trading, Cashin noted markets were surprisingly chaotic. The VIX was not quoted in the first half hour, which threw many hedging strategies off-balance. In addition, many ETF prices became completely disconnected from the values of their holdings.
"Markets in the very early trading [were] disjointed rather than liquid and transparent as we normally assume," Cashin wrote.
Extreme Volatility
From the moment the market opened on Monday morning and the Dow dropped 1,100 points in the first five minutes, markets were subjected to wild, volatile swings throughout the morning. Cashin described five distinct moves of more than 300 points at different times between 9:30 AM and the European close at 11:30 AM.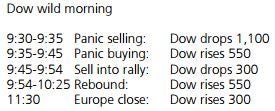 One explanation for the extreme early volatility was likely foreign traders raising cash by selling in U.S. markets following weakness in other markets around the world. "It was the old Wall Street saw of – when you can't sell what you want, you sell whatever you can sell – even your grandmother's necklace," Cashin said.
Other Explanations
He also mentioned two other explanations for the wild early-morning trading action. The first explanation has to do with the fact that Mutual Funds had the smallest percentage of cash on hand in history. "In a multi-day selloff, you tend to have redemptions – but with no cash on hand you have to sell stocks to meet these redemptions," he explained.
Finally, the self-reinforcing redemption cycle was likely compounded further by margin-related liquidation.
What's Next?
For now, Cashin advised traders keep their eyes open and stay vigilant. "Stick with the drill – stay wary, alert and very, very nimble."
Posted-In: Analyst Color Bonds Education Futures Top Stories Economics Markets Analyst Ratings Best of Benzinga
View Comments and Join the Discussion!