Here's Why Google Has Delayed 'Project Ara'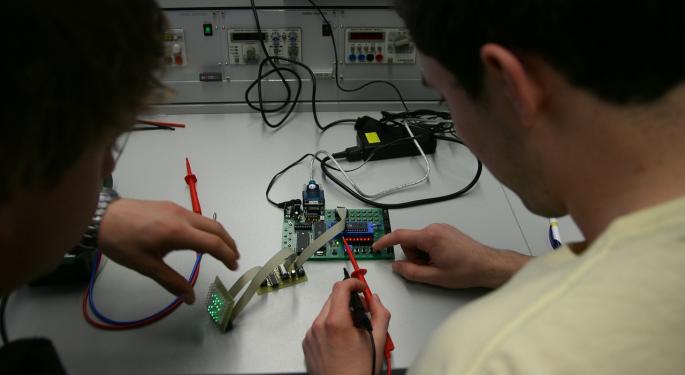 According to recent reports, Google Inc (NASDAQ: GOOGL) (NASDAQ: GOOG)'s anticipated smartphone, nicknamed "Ara," has been delayed – pushed back for a launch in 2016.
Dan Costa, editor-in-chief of PC Magazine, was on CNBC Tuesday to explain what Project Ara is and why it has been delayed.
The Device
"Project Ara is a really exciting program that Google announced a couple of years ago," Costa began. "They actually picked it up when they bought Motorola, and it's a modular smartphone design. So, the way smartphones are built now, everything is bolted right on to the circuit board – the camera, the processor, the memory, the screen is attached. On a lot of phones, you can't even remove the battery anymore."
Related Link: The Race Is On To Meet Consumer Needs Via Smartphone Technology
Costa continued, "So, Project Ara is literally a reimagining of the entire platform and really taking all those components and making them discreet. So, you can literally snap them together. But truly a totally different type of reimagining of the smartphone."
The Delay
On why he thinks Google is delaying the project, Costa said, "Well, we saw working models at Google I/O. So, we know that they have got something that actually works. They were scheduled to launch it in Puerto Rico this year. But they pushed the date back because, I think, they literally just have too many modules to keep track of.
"I think they have got 30 to 40 different modules that they are going to be adding into this device and it just started to get too complex. So, they pushed back, and we are looking at a launch early next year," Costa concluded.
Image Credit: Public Domain
Posted-In: Ara Dan Cost Motorola PC MagazineAnalyst Color CNBC Tech Media
View Comments and Join the Discussion!