Apple's Next Catalyst Might Not Be The Watch Or Music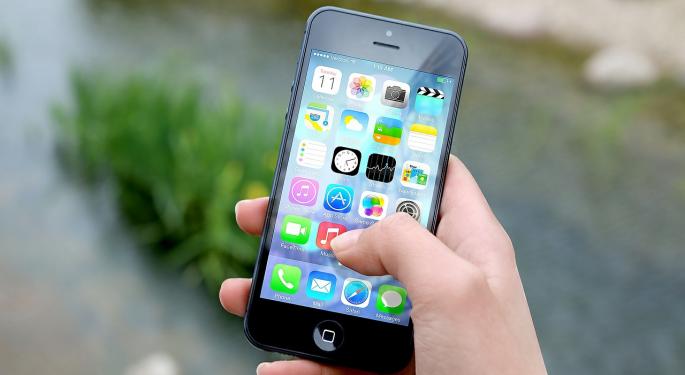 Macquarie analyst Ben Schachter was on CNBC Monday to discuss his outlook on Apple Inc. (NASDAQ: AAPL)'s stock and to share what he believes is going to be the next catalyst for the company. Here is what he said.
The Most Important Issue
"I still like the stock," Schachter said. "There's a lot of interesting opportunities ahead, but certainly there will be a mixed tape as we head into the iPhone 6 comps. It's going to be the most important issue this year."
Related Link: Apple Is Well Positioned In Self-Driving Car Market
Opportunity After Concerns?
On what his outlook for the stock is, Schachter said, "In general, we still have a $140 target on the stock. I think, in the near term...people are going to be concerned about the iPhone comp, and that's probably going to be what matters most over the next few months. But, I think, after that is really when you start to get an opportunity in the stock."
Moving The Needle
Schachter explained how growth in Apple Music and Apple Watch sales won't have any meaningful impact on the stock, saying, "Realistically, Apple Music is not going to move the needle. It really doesn't matter; I think for investors it may matter in terms of will it drive more hardware sales over time. But, I think, if you look at the overall model, Apple Music is really not going to make much of a difference.
"We don't think the Apple Watch will make much of a difference either. The App Store is actually one of the most interesting businesses that really not a lot of investors pay attention to. We think that's where investors will focus more after we get through the iPhone 6 comps."
The Next Catalyst
Schachter was asked if he thinks App Store is going to be the next catalyst for Apple stock. He replied, "I think in a lot ways it will be once people begin to realize how big that business is. We model it out separately [...] this is already on a gross revenue basis a $20 billion business.
"It's bigger than 85 percent of the S&P 500 companies as a standalone basis, and yet most investors don't even recognize that it's there. I think you are going to start to hear a lot more about it, because it's the fastest growing and highest margin business that Apple has," Schachter concluded.
Image Credit: Public Domain
View Comments and Join the Discussion!
Posted-In: Apple Music Apple Watch Ben Schachter CNBC iPhoneAnalyst Color Tech Media