Weekly Tech Highlights: The Power Of Tesla's Powerwall And Google Sings The ABCs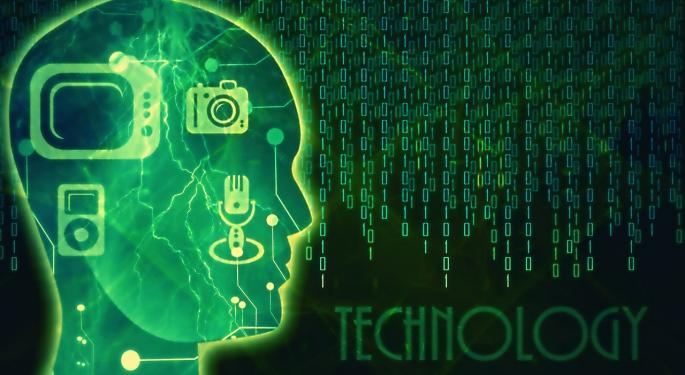 Google Inc (NASDAQ: GOOG) (NASDAQ: GOOGL) surprised investors with an announcement no one saw coming, but that wasn't the only hot story from the second week of August. Read on to see what investors were excited about.
Google Announced Alphabet, A New Holding Company
Google surprised investors when it announced that it planned to form a new holding company called Alphabet.
Most analysts appear to like the idea. When Erich Joachimsthaler, founder and CEO of Vivaldi Partners Group, gave Benzinga his list of pros and cons, he couldn't come up with many reasons for Google to do something different.
"From a branding perspective, this is more costly than building a single brand," Joachimsthaler told Benzinga. "But Google does not really care. It built the Google brand with hardly any advertising spending, so it knows how to efficiently and effectively build its brand."
In the end, Joachimsthaler expects Google to succeed.
"It is a rather painless exercise relative to the alternative – mergers and integration. Integrating large, existing businesses into Google is time-consuming, unattractive and costly," he concluded. "The Alphabet structure simplifies. Simplicity wins!"
Related Link: This Startup Wants To Be Google Analytics For The Physical World
Tesla's Batteries Could Go The Distance
Investors love the Powerwall batteries from Tesla Motors Inc (NASDAQ: TSLA), but do they understand their long-term importance?
"If you wanted to basically think that, long term, Tesla's battery technology and battery production capacity will fund their automobile efforts; that's probably an effective way to think of it," Kelley Blue Book Senior Analyst Karl Brauer told Benzinga. "Right now, selling stock and investment bankers are powering everything because they haven't made a profit in the 12 years they've been around."
One Man Wants To Change The Detroit Startup Scene
Mark Alhermizi, founder of Gas Station TV, is looking to take Detroit startups to a whole other level.
"I'm the same person I was nine years ago [when I founded Gas Station TV]," Alhermizi told Benzinga. "I'm aggressive, I'm hands-on and I put my money where my mouth is. That's what I did with GSTV."
He plans to do the same with his new firm, IZI Ventures.
Alibaba Might Have Peaked
Global Equities Research analyst Trip Chowdhry believes that the best may be over for Alibaba Group Holding Ltd (NYSE: BABA), Box Inc (NYSE: BOX) and Fitbit Inc (NYSE: FIT).
"Previously, an IPO event would signal the growth phase of the company," Chowdhry told Benzinga. "Today, IPO signals the peak of the company."
Chowdhry said that it is only a "matter of time [before] all these recent IPOs will probably go down."
"Some have and some are about to," he said. "You can look at a few examples: Alibaba – IPO was [the] peak. Look at Box – all the way down."
Are There Any Tax Implications For Google's Alphabet?
Lee Sheppard (contributing editor of Tax Analysts' "Tax Notes") and Dan Lundenberg (a partner at Grant Thornton and leader of its U.S. corporate tax group) answered one of the key questions surrounding Alphabet.
"Assuming that all they're doing is putting themselves in a new holding company, that's not a complicated transaction," Sheppard told Benzinga. "And it's meaningless for tax. We call it a recapitalization. It doesn't look like the shareholders are being asked to vote here."
Lundenberg had a similar viewpoint.
"When we think about companies that announce something like what Google did, we think about the impact on the company and on its shareholders," said Lundenberg. "From what I've seen, there's not going to really be any impact on either."
Disclosure: At the time of this writing, Louis Bedigian had no position in the equities mentioned in this report.
Image Credit: Public Domain
Posted-In: Dan Lundenberg Erich Joachimsthaler Gas Station TV Google Alphabet IZI VenturesAnalyst Color Tech Trading Ideas Best of Benzinga
View Comments and Join the Discussion!