What Are The Tax Implications For Google's Alphabet?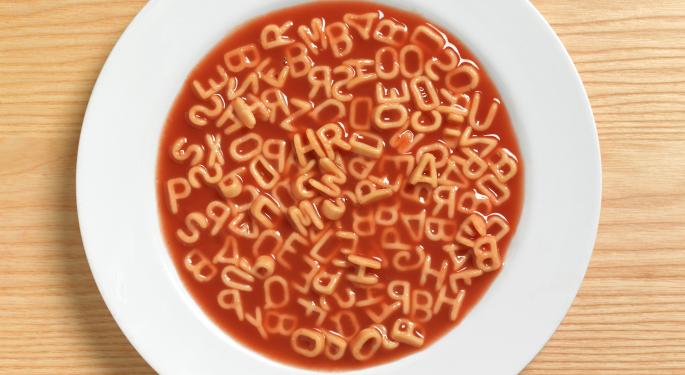 Google Inc (NASDAQ: GOOG) is getting a lot of buzz for its new Alphabet holding company, but many questions remain.
One of the most important surrounds the tax benefits (or consequences) that could follow the company's transition.
"Assuming that all they're doing is putting themselves in a new holding company, that's not a complicated transaction," Lee Sheppard, contributing editor of Tax Analysts' Tax Notes, told Benzinga. "And it's meaningless for tax. We call it a recapitalization. It doesn't look like the shareholders are being asked to vote here."
Sheppard said that if this was an inversion (like the Coke merger announced last week), shareholders would have to approve the deal.
"If this was an inversion, Google would be screaming it from the house tops and there would be congressmen and everyone on the front page getting their undies in a bunch," said Sheppard.
Related Link: This Startup Wants To Be Google Analytics For The Physical World
No Impact Whatsoever?
Dan Lundenberg, a partner at Grant Thornton and leader of its US corporate tax group, told Benzinga that there may not be any tax adjustments.
"When we think about companies that announce something like what Google did, we think about the impact on the company and on its shareholders," said Lundenberg. "From what I've seen, there's not going to really be any impact on either."
Lundenberg said that it looks like Google shareholders are going to have an exchange of shares for Alphabet shares, but that's not a taxable transaction.
"You're still going to own something -- a share of a US corporation," he said. "The market is looking to value it differently, but there's going to be no tax consequence, it looks like, on the implementation of that change. From Google's perspective, it's still going to be in the same relative position that it was yesterday or the day before. It's still going to be a US parent company sitting on top of a lot of companies underneath it."
Competitive Complaints
Lundenberg also spoke about how Google and other US multinational companies engage in tax planning to lower or avoid the tax rate.
"There's been lots of discussion in Washington about tax reform because US companies complain that they're at a disadvantage with the tax system they work under," said Lundenberg. "US companies complain that when they're in competition with European or Canadian companies, they're dealing with countries that have lower rates and a much friendlier tax regime."
Disclosure: At the time of this writing, Louis Bedigian had no position in the equities mentioned in this report.
Posted-In: Alphabet Dan LundenbergAnalyst Color Previews Top Stories Analyst Ratings Tech Trading Ideas Best of Benzinga
View Comments and Join the Discussion!