Is Shire's $34 Billion Baxalta Acquisition Good For Shareholders? Most Think So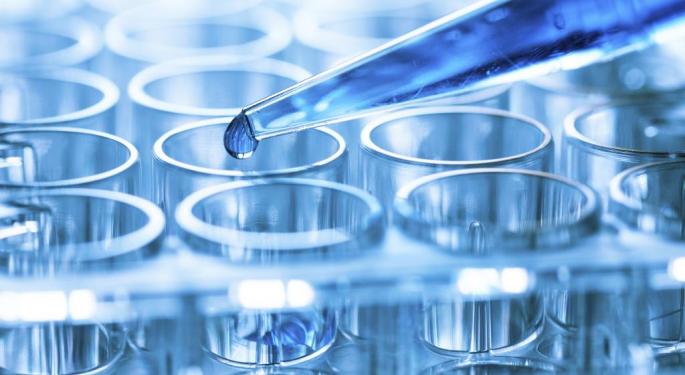 Shire PLC (ADR) (NASDAQ: SHPG) on Tuesday proposed a combination with Baxalta Inc (NYSE: BXLT) in a $30 billion all-stock deal, implying a potential value of $45.23 per Baxalta share.
Here is a roundup of what Wall Street's top analysts are saying.
Berenberg: Deal EPS Accretive
Berenberg's UK-based analyst Klara Fernandes commented that Shire's acquisition of Baxalta could create potential synergies and deliver 18 percent earnings accretion by 2020. Specifically, the company's Irish domicile and Swiss presence could create a lower effective tax rate for the combined entity of 16 to 17 percent by 2017.
Fernandes said that Baxalta has refused to engage in discussions with Shire (which is why Shire made its bid public) and as such Shire is may increase its offer as it continues to engage with Baxalta.
JPMorgan: Surprised By Choice Of Target, Bullish On Shire Regardless
JPMorgan's European Biotech analyst James Gordon commented in a note that he is "surprised" by Shire's choice of target. The analyst noted that Shire would have pursued biotech assets that could warrant a higher group PE multiple, or assets that could provide synergies to drive "big" EPS accretion.
As such, Gordon suggested that Baxalta isn't a "great strategic fit" but the accretion, even if partly driven by share buybacks and tax synergies, are attractive and makes Shire's stock look "even cheaper." Even if Shire were to boost its offer by 10 percent, the company will still achieve a core 2017 earnings per share of c. $5.59, which at a "reasonable" 18x multiple would equate to £65, implying a 20 percent upside to the Shire's stock on the London exchange.
SunTrust: Acquisition Offer 'Makes Strategic Sense'
John Boris of SunTrust Robinson Humphrey briefly commented in a note that Shire's acquisition offer "makes strategic sense" as Baxalta's assets complements Shire's Rare Disease platform which accounted for 40 percent of the company's 2014 revenue.
Under a combined entity, Shire can expand into hematology, immunology and oncology from its existing footprint.
Bank Of America: Six Key Concerns
Bank of America's UK-based analyst Graham Parry noted six concerns over the proposed transaction.
1. A potential acquisition price is not clear as Baxalta's management refused to engage with Shire. An acquisition cost above $56 per share would become "value-destructive."
2. Shire has been unable to conduct a proper due diligence. The analyst's own analysis concluded Shire could gain operating synergies at 15 percent of Baxalta's cost base which is at the low end of a normal range due to lack of overlap. The company could also see "some" tax synergies (16 to 17 percent) and "negligible" revenue synergies.
3. Shire's management was "worryingly dismissive" of potential threats in disruptive technologies.
4. It is unclear if other bidders will emerge and force Shire into a competitive situation.
5. Shire's takeover offer dampens potential investor hopes that Shire itself will be a takeover target.
6. If the deal is approved, Shire's net debt would increase to $2 billion and reduce its potential for "bolt-on" M&A which was a "hoped-for" catalyst for the stock.
Posted-In: Bank of America Baxalta Berenberg Graham ParryAnalyst Color Biotech Analyst Ratings General Best of Benzinga
View Comments and Join the Discussion!