Worried That Chevron Or Exxon Mobil Will Cut Dividends? Raymond James Says Not To Be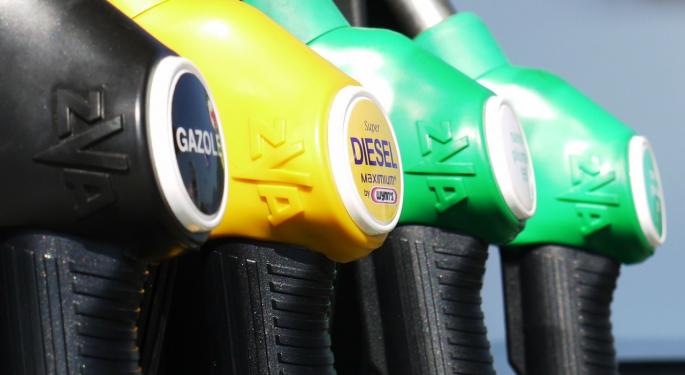 Oil majors Exxon Mobil Corporation (NYSE: XOM) and Chevron Corporation (NYSE: CVX) reported worse than expected second-quarter numbers earlier on Friday which caused their shares to slump hard at open.
Pavel Molchanov, Raymond James, was on CNBC recently to weigh in on the results of these two companies and to discuss why they won't cut dividends.
Austerity Measures Could Be Price Catalyst
"We know that production was not the problem, that actually was up 2 percent year-over-year, which is pretty good," Molchanov began. "But, clearly on the cost side, they did not squeeze out quite as much as, I think, some people expected. They are, however, and both of these companies actually are showing the austerity that is really dominant across the value chain now."
Related Link: Brace Yourselves For Crude Oil Below $40
He continued, "Chevron's capex was down 14 percent year-over-year and Exxon's was down 16 percent year-over-year. We have been seeing this, this entire earnings cycle oil and gas companies cutting left and right – cutting headcount, cutting projects, cutting rigs – everything is getting cut. And of course, these austerity measures carry with them the seeds of a future oil price recovery."
Dividends Are Safe
Molchanov was asked if the bad performance in the second quarter and oil prices going down would result in Exxon and Chevron cutting their dividends. He replied, "I think that in both cases, the dividends are entirely safe. Management teams of these two companies and – in general, oil and gas large caps more broadly – they view the dividend as sacrosanct. It is inconceivable that either of these guys would cut the dividend based on any change in commodity prices."
Image Credit: Public Domain
Posted-In: CNBC Pavel Molchanov Raymond JamesAnalyst Color Media Best of Benzinga
View Comments and Join the Discussion!