RBC Capital Agrees With Ray Dalio's Recent Opinion On China, Jefferies Does Not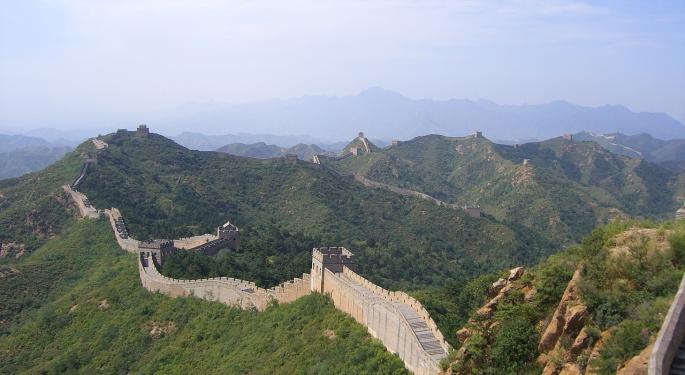 One of the longest standing bull on China, Bridgewater Associates LP's Raymond 'Ray' Dalio, recently became bearish on China. Dalio sent a note to his clients a few days ago in which he wrote about investments in China, "There are now no safe places to invest."
RBC's Jonathan Golub and Jefferies' David Zervos were recently on CNBC to discuss Dalio's change of stance on China.
Jefferies: Bullish
"I think it is kind of interesting because he has been the other way for so long," Zervos began. "I think the China story is actually just getting started; I like the China story. I am getting more excited about it by the day.
"I think the reason he is probably nervous and I would be— I would hold this nervousness, is you just don't like to see officials come in and close half the market's stock and say, 'Hey, you can't sell them anymore.'"
Zervos continued, "That is going to be for a trader a very, very difficult period. But these guys are growing [...] at the end of the day, in 10 years they are going to be a $20 trillion economy, and they are not going to have a $4 trillion stock market."
Related Link: Market Update: Thursday's Mid-Day Movers
RBC: Bearish
"I think you are going to see a weaker China than we all think," Golub said. "The only thing that's driving China growth right now is business investment, not their consumer. Business investment has to slow, because they have way too much excess capacity. They know they need to rebalance that, they have tried to do that by playing around with markets; that doesn't make any sense.
"They have stopped buying foreign treasuries or foreign sovereigns because they don't have the capital to do it. I think this is canary in the coal mine of more weakness in China," Golub concluded.
Image Credit: Public Domain
Posted-In: Bridgewater Associates LP CNBC David Zervos Jefferies Jonathan Golub Ray DalioAnalyst Color Media
View Comments and Join the Discussion!