Analyst's Key Takeaways From Eli Lilly, Bristol-Myer Squibb's Latest Conference Calls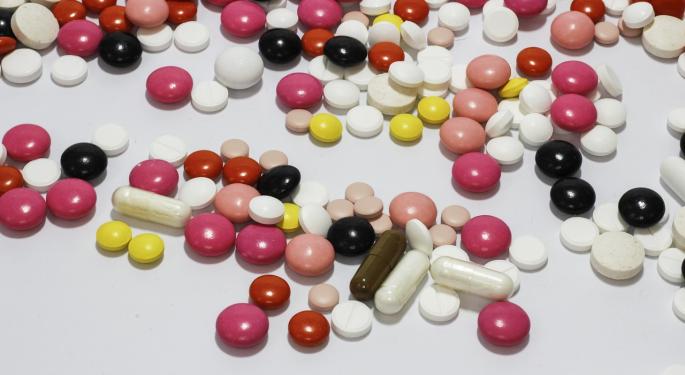 In separate reports published Thursday, Evercore-ISI's Biotechnology analyst Mark Schoenebaum dissected Eli Lilly and Co (NYSE: LLY) and Bristol-Myers Squibb Co (NYSE: BMY)'s conference call following the release of their quarterly results.
Eli Lilly: Eight Key Takeaways
Here are Schoenebaum's eight key takeaways:
Valuations: There exists "a bit of a bubble" in some of the smaller market cap companies.
Solanezumab: Eli Lilly has opted against conducting an interim analysis as enrollment happened "very quickly."
Ixekizumab:: Eli Lilly holds a "great asset" with a global market opportunity of $4 billion to $6 billion, if not larger.
Cyramza: 40 percent of sales in the second quarter are in lung.
Humalog: Eli Lilly still sees "strong fundamentals." The second quarter 2014 benefited from a positive Medicaid adjustment that could have impacted models for the second quarter 2015.
Jardiance: Eli Lilly is seeing a "slowdown" in the SGLT-2 class in new patient starts which the company is monitoring. If the outcome is positive, the company expects it to benefit the entire SGLT2, and it will receive a "disproportionate" share of the benefit.
R&D: Increased investments in the bottom half of 2015 will focus on Tanezumab, Daratumumab and Cyramza.
Dividend: Eli Lilly sees a more "regular cadence of dividend increases" as the company returns to growth.
Related Link: Eli LIlly CEO Explains The Reasons Behind The $0.16 EPS Beat
Bristol-Myers: Six Key Takeaways
Here are Schoenebaum's six key takeaways:
Opdivo In First-Line Lung: Bristol-Myer reiterated that one-year OS does not appear that different for Opdivo monotherapy (70 to 85 percent) and yet added toxicity.
Opdivo Launch In Second Lung: Bristol-Myer saw a "strong launch" in second-line lung both academically and within the community. In squamous, getting two thirds of new second-line patients "happened very rapidly."
Bottom Line Leverage With Opdivo: Bristol-Myer noted that it can't speak to 2016, but will see improved leverage in the "back end of this decade."
Opdivo In Melanoma: In the U.S., second-line parity was seen with Keytruda in community setting and gaining share in international setting.
HCV: Bristol-Myer benefited from a one-time $170 million impact from previously deferred revenue in France. The company also noted it will not seek approval of its triple combo therapy in the U.S. and Europe and will see increased competition in Japan in the back half of 2015.
Biotech Valuations: Bristol-Myer's didn't echo Eli Lilly's commentary on valuations but management's tone "suggested" it views midcaps as "generally expensive."
Image Credit: Public Domain
Posted-In: Evercore-ISI Mark SchoenebaumAnalyst Color Biotech Health Care Analyst Ratings
View Comments and Join the Discussion!