Doug Kass Pounds The Table On Netflix: Sell!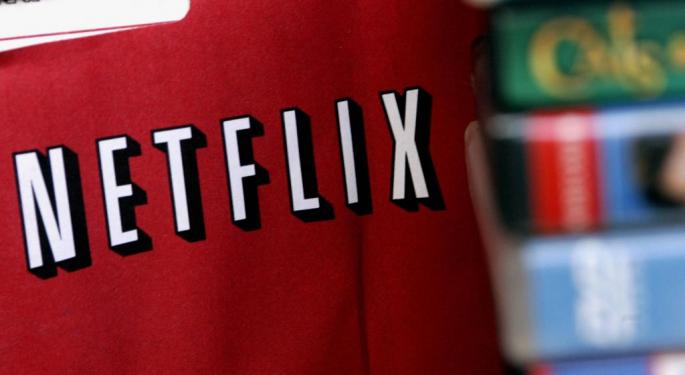 Douglas Kass is the Manager of Seabreeze Partners and a Contributor to Real Money Pro at The Street.
In an article published Friday, Kass stated that he doesn't "have a dog in the Netflix, Inc. (NASDAQ: NFLX) hunt" but if he was "fortunate" to hold shares of the streaming video company, he would consider selling it.
Kass continued by pointing out shares of Netflix have risen from a split-adjusted $7 a share to $116.40 a share over a three-year time period. He also pointed out that on Thursday, the company's market cap grew by almost $8 billion to nearly $50 billion.
With that said, Kass sounded the alarm bells.
According to Kass, many Netflix bulls are "Internet analysts and not entertainment analysts." As such, they may be missing or overlooking several key points, most important of which is Netflix's current strategy of sacrificing profit at the expense of subscriber growth.
"Thinking about the lower profit in terms of a customer acquisition cost compared to the value of the customer acquired would suggest this may not be a very good business decision," Kass wrote.
Related Link: A Bull, A Bear And Another Analyze Netflix's Earnings
Kass also pointed out that Netflix's content and in-house produced shows are "expensive" and the company's costs are expected to reach an estimated $5 billion in 2016. As an example, Kass singled out "House of Cards" which is a "wonderful" show but asked "is it $8 billion wonderful?"
Finally, Kass argued that Netflix's valuation is "rich – maybe beyond so!" as shares are trading at nearly 150 times (already reduced) estimates projected for 2016 as the company spends to grow subscribers.
Bottom line, Kass argued that the investment case for Netflix "continues to be pushed out into the future" and in the meantime, cash flow and profitability "have consistently disappointed."
"From my perch, investors in Netflix are again partying like it is 1999-2000," Kass concluded. "But, history usually rhymes and investors have forgotten the pain inflicted in the euphoria of 15 years ago."
"Sell Netflix."
View Comments and Join the Discussion!
Posted-In: Doug Kass Real Money Pro The StreetAnalyst Color Top Stories Analyst Ratings Trading Ideas Best of Benzinga