Why Bank Of America's Q2 $800 Million Stock Purchase Is 'A Very Positive Signal'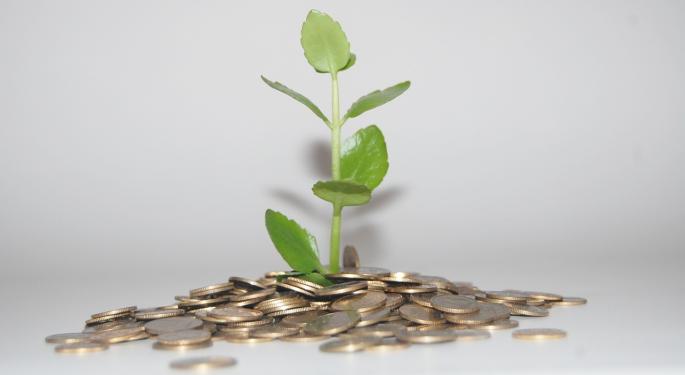 Bank of America Corp (NYSE: BAC) reported better than expected second-quarter numbers earlier on Wednesday. David Hilder, Drexel Hamilton banking analyst, was on CNBC recently to break down the company's quarterly numbers.
The Numbers
"Certainly it's a good quarter for Bank of America," Hilder began. "They reported $0.45 versus a consensus estimate of $0.36. There is about $0.07 of non-recurring gains in there, which are very positive of course for capital.
"So, the operating number is around $0.38 better than the $0.36 consensus. Core expenses were down about 3 percent year-over-year, which is good. Mortgage servicing expenses came down again."
Related Link: Bank Of America Beats Q2 Expectations, Shares Gain
The Comparison Point
Hilder continued, juxtaposing Bank of America with peer JPMorgan Chase & Co. (NYSE: JPM), "Bank of America Merrill Lynch wasn't quite as positive. Bank of America's investment banking fees were down about 7 percent year-over-year. Their trading revenues were down 2 percent versus a 1 percent adjusted at JPMorgan."
He explained further, "Fixed income trading was down about 9 percent year-over-year. Equities trading at Bank of America was up 13 percent year-over-year. Obviously, JPMorgan had a somewhat better quarter of 27 percent."
Stock Buy Back A Good Sign
"One other thing I point out is that Bank of America bought back almost $800 million worth of stock during the quarter. I take that as a very positive signal, because the Fed has asked for Bank of America to resubmit its capital plan, has said that Bank of America can buy back stock in the interim until that's resubmitted in September.
"They went ahead and did that. So, I think they have a lot of confidence that they are going to be able to get their new capital plan approved," Hilder concluded.
Image Credit: Public Domain
Posted-In: CNBC David Hilder Drexel HamiltonAnalyst Color Media Best of Benzinga
View Comments and Join the Discussion!