Social Media Beat: China, Greece, Crude Oil And The Aetna-Humana Deal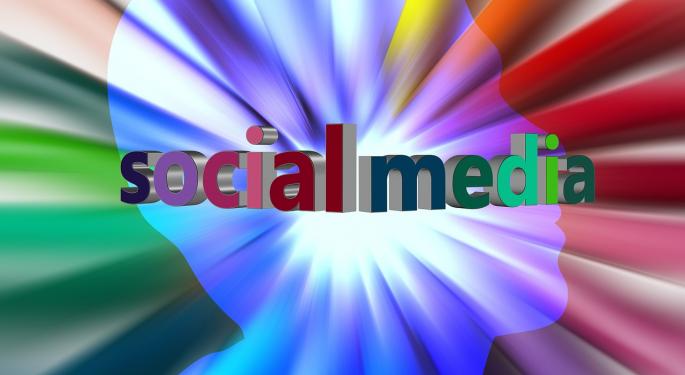 Social media is becoming more and more important to investing. So, knowing what the crowd is saying is becoming increasingly indispensable.
Responding to this need, Market Prophit compiles and analyzes investing-related social media commentary and develops statistics that tell users what both the crowd and experts (or Market Prophits) are thinking.
On Monday, Benzinga spoke briefly with the company's CEO Igor Gonta, who shared some of the most recent trends in the social media space, based on the "wisdom of the crowd."
Related Link: Social Media Analytics In Focus: Netflix, Greece And Micron
The Health Care Consolidation
Aetna Inc (NYSE: AET) and Humana Inc (NYSE: HUM) recently announced a merger that will increase consolidation in the healthcare industry. Gonta explained, "The market is skeptical for a variety of reasons; one of which is that Aetna is overpaying for Humana; hence Aetna's share price is down today."
He then added, "Both the Crowd and Market Prophit sentiment is squarely negative on both AET and HUM."
China
Market Prophit's CEO then went into China, which is crashing "Great Depression style," he said. "Both Crowd and Market Prophits are bearish on iShares FTSE/Xinhua China 25 Index (ETF) (NYSE: FXI)."
Related Link: Social Media Continues To Frustrate Marketers
Crude Oil
"Crude oil is getting destroyed," the Chief Executive commented. "On the backdrop of the potential Grexit, the Chinese stock market imploding both possibly hurting oil demand as well as a possible deal with Iran which would bring much new supply onto the market, crude oil is getting obliterated."
The sentiment among the crowd regarding the United States Oil Fund LP (ETF) (NYSE: USO) is bearish, while the Market Prophits are bullish right now.
Greece
Finally, when prompted about Greece, Gonta said, "It's a mess," noting that both the crowd and experts are bearish.
Of note, however, he posted a blog entry last week explaining what investors can learn from Twitter about the Greek crisis.
Image Credit: Public Domain
View Comments and Join the Discussion!
Posted-In: Analyst Color Emerging Markets Eurozone Crowdsourcing Exclusives Markets Analyst Ratings Movers Best of Benzinga