How The Street Is Reacting To The Aetna-Humana Deal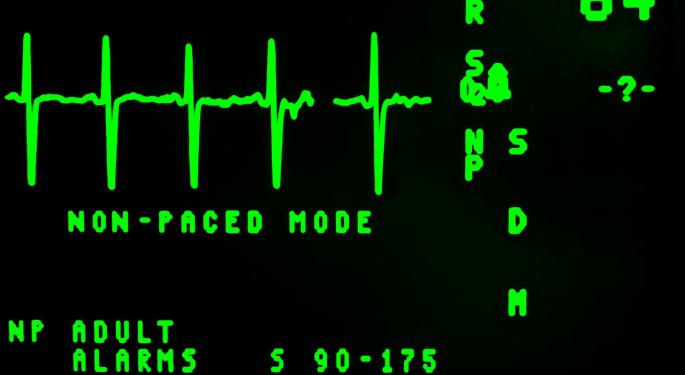 Aetna Inc (NYSE: AET) reached a deal early Friday morning to buy out rival health insurer Humana Inc (NYSE: HUM) for a combination of cash and stock. The $37 billion agreement valued Humana at $230 per share, 23 percent higher than its closing price on Thursday.
Analysts on the Street have mixed thoughts about the acquisition.
Joseph France, Cantor Fitzgerald
France saw the deal as favorable from the perspectives of both parties. He noted that Humana was bought out at a "substantial premium." On the other hand, he thought the transaction was "potentially transformative" for Aetna.
France reiterated his Buy rating on Humana, giving the company a $230 price target.
Related Link: Aetna–Humana Deal Are "Right Partners," Companies Say
Christine Arnold, Cowen
According to Arnold, the purchase price extended by Aetna was "steep."
She also raised concerns that the deal would probably be "heavily scrutinized by state regulators. She mentioned combined market share in Florida, Georgia, Illinois and Kansas as the "biggest hurdles."
Nevertheless, she gave Aetna an Outperform rating and a price target of $145.
Steven Halper, FBR
Halper said that Aetna would now have to increase 2017 pricing and/or change its networking strategy in order to increase the profitability of its Medicare Advantage and exchange-based plans.
He believes, however, that integration of Humana into Aetna operations will prove a "difficult task."
Halper cut his Aetna price target from $130 to $120, lowering the company from Outperform to Perform.
David Windley, Jefferies
Windley expects Aetna to be forced to leave some Medicare Advantage markets in order to avoid overlap with Humana. He mentioned Ohio as the state where it would be most necessary to scale back.
On the flipside, though, he said that the deal should satisfy Humana holders.
Ana Gupte, Leerink
Gupte highlighted the deal's implications for other firms in the health insurance sector. She said that the announcement "[paved] the way" for an acquisition of CIGNA Corporation (NYSE: CI) by Anthem Inc (NYSE: ANTM).
She predicted that Anthem would be willing to boost its bid and offer some additional governance concessions to Cigna in order to push through an agreement.
Related Link: FBR Downgrades Aetna: Humana Is "Nice," But Results Are Inconsistent
Chris Rigg, Susquehanna
Rigg sees the financial benefits available to Aetna as "somewhat limited given the steep purchase price."
He said that any antitrust issues would likely be manageable, but clearing those hurdles could require a sacrifice of additional savings.
Rigg rated Aetna Positive and Humana Neutral.
Sarah James, Wedbush
James said that the $230 per share "fairly reflects" Humana's growth potential.
She also highlighted potential upside on pharmacy benefit manager (PBM) savings. She thinks that "integrated PBM" would create the most value, although Humana's contract with CVS Health Corp (NYSE: CVS) won't expire until 2022.
James downgraded Humana from Neutral from Outperform.
In addition, she predicted that an Anthem–Cigna deal would still close at between $186 and $190 per share.
Wells Fargo
Analysts from Wells Fargo said that Aetna and Humana might have to divest several billion in revenues because of their potentially overlapping commercial and Medicare Advantage businesses.
Nevertheless, they expressed positive views on both companies and an even more positive outlook on the union.
In addition, they don't see a serious threat to CVS from potentially losing Aetna to Humana's PBM.
Humana shares are trading up about 2 percent Monday, while Aetna has dipped about a percent.
Image Credit: Public Domain
Posted-In: Ana GupteAnalyst Color Upgrades Downgrades Health Care Price Target Reiteration Analyst Ratings
View Comments and Join the Discussion!