Citi: Fear A Grexit, But Prepare For 'Grimbo'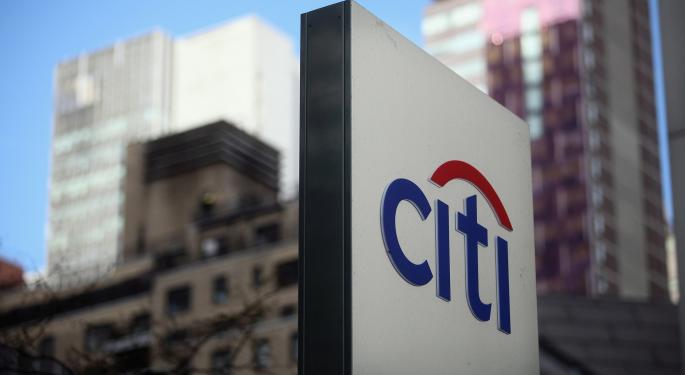 Citi analysts responded to this weekend's Greece events by noting that they feared a Grexit, but were "preparing for Grimbo." What this looks like, according to Citi Analyst Willem Buiter, is a prolonged period where early elections are triggered by further failed negotiations. The outcome of those elections, Citi said, are "very uncertain."
Given that, Citi argued that "Grimbo (Greece in limbo) is a near-certainty and Grexit (Greece euro area exit) risk has risen." Defining the terms, Citi said that, "Grimbo implies no debt restructuring agreement between the Greek government and its creditors, and consequently no disbursements of new funds to Greece by the creditors."
See Also: Greeks Vote 'No' To Bailout, Grexit Risk Might Have Just Increased
While the Greek government has said that the "no" vote will afford it with a stronger position at the bargaining table, Buiter said that the negotiations are now tainted with a "lack of trust and goodwill" that may jeopardize the negotiation's outcome – even before it starts.
Buiter noted that the firm expects the European Central Bank to leave stringent capital controls, deposit withdrawal controls and ATM withdrawal limits in place. Without an agreement, Citi said that it sides "towards Grexit." That Grexit could take "months or even years to happen," given the interconnectedness.
Looking at the Global X Funds (NYSE: GREK), the stock was indicated nearly 10 percent lower in Monday's pre-market trading. Preliminary indications are that the ETF will open at $9.80 versus a close last Thursday at $10.85. The gauge of the Greek stock market looks to add to its more than 19 percent losses year-to-date.
Posted-In: Citi Greece Willem BuiterAnalyst Color News Events Global Analyst Ratings Best of Benzinga
View Comments and Join the Discussion!