What To Expect From The Rumored iPhone 6S; 9to5Mac Has Leaked Details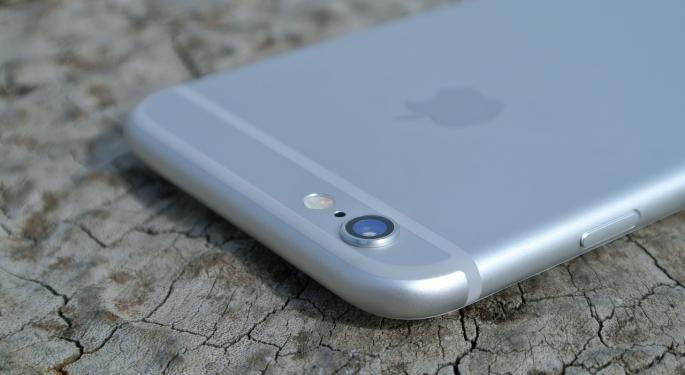 9to5mac.com recently published pictures of Apple Inc. (NASDAQ: AAPL)'s rumored iPhone 6S. The website also revealed that the phone will be launched in the fall of 2015 and highlighted the key hardware changes that Apple will be making.
Mark Gurman, 9to5Mac senior editor, was on CNBC recently to discuss about the rumored phone, its pricing and margins.
Changes That Improve The Experience
"We are looking at a lot of internal changes and software changes and new internal hardware features that really improve the experience," Gurman began. "So, one of the big things we reported that will be coming is the inclusion of a new processor for wireless networking from Qualcomm, which will allow data speeds over 4G to move twice as fast, which means e-mails downloaded faster and web pages loading more quickly."
Price
On the expected pricing of the phone, Gurman said, "I'd expect this phone to be the same price of the iPhones of the last few years. So, starting at a $199 on contract and ranging upwards of $500 off-contract. So, I don't think we'll see too many surprises in terms of pricing with this new version."
Related Link: Apple Is Negotiating With Samsung About iPhone Storage?
Margins
Gurman was asked if the margins on the iPhone 6S for Apple will be better than the iPhone 6. He replied, "I'd agree. The Ss usually have a higher gross margin because they are able to recycle more components. And as they produce a certain component for longer periods of time, their general cost comes down."
"But we will see; there will be small tweaks inside and out. It might be closer to the iPhone 6 margins, but as they continue to produce these over the course of the life cycle of the phone, margins should improve," Gurman concluded.
Image Credit: Public Domain
Posted-In: 9TO5Mac CNBC iPhone 6S Mark Gurman QualcommRumors Tech Media Best of Benzinga
View Comments and Join the Discussion!