Wilbur Ross On Greece, The Rise Of Democracy, The Fall Of Civilization And Imminent Chaos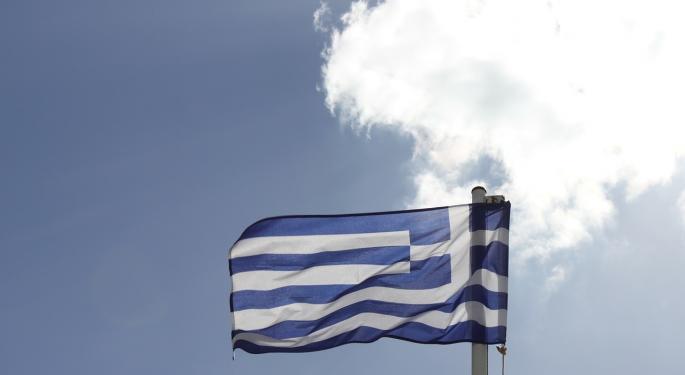 Wilbur Ross, chairman and CEO of WL Ross Holding Corp (NASDAQ: WLRHU) is regarded as a maverick when it comes to restructuring failed companies. But how do you restructure a failing government?
Ross was on CNBC Monday to discuss the Greece debt crisis and whether the government can prevent a potential collapse.
Bringing Chaos
"Greece brought us democracy centuries ago, and now they are about to bring us chaos," Ross began.
On whether this crisis can bring down the civilization, Ross said, "I don't think it will bring down current civilization, except in Greece itself. I don't see how Mr. Tsipras (Alexis Tsipras, Prime Minister of Greece) and the Syriza party survives this. They promised people right along that they could get no problems, go back to the way it was, EU would fall."
Related Link: Everything You Need To Know About Greece's Upcoming Referendum
He continued, "EU didn't fall, then I don't think they will fall. So, there are going to have to be some concessions made. But if the Greek people understand how limited those concessions that are requested are and contemplate going into the abyss on the other side, they will never pick the abyss."
Voting 'No' Doesn't Solve Anything
Ross was asked the consequences if Greek citizens vote against their eurozone membership on Sunday. He replied, "Greece has a primary budget deficit right now as we speak. That means if they never paid another penny of interest, another penny of principal, they still put more out than they take in. How do you pay your pensions with that? How do you pay the government employees? How do you do anything?
"This voting 'no' doesn't solve anything. It just creates a whole new level of complexity and problems."
Image Credit: Public Domain
View Comments and Join the Discussion!
Posted-In: Alexis Tsipras CNBC Greece GrexitAnalyst Color Eurozone Markets Media Best of Benzinga