T. Boone Pickens: 'We Desperately Need A Energy Plan To Get Off OPEC'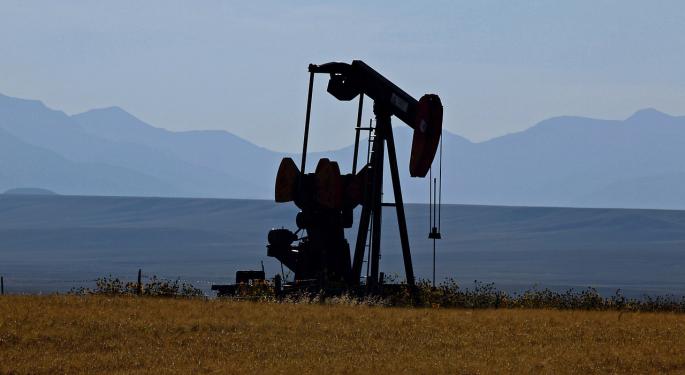 After being right with his prediction of oil moving back to the $60/barrel mark, famous energy investor and BP Capital chairman T. Boone Pickens is now predicting that oil will be back to the $70 mark by the end of this year.
Pickens was on Fox Business News Friday to discuss what's driving the rally in crude and why America should use this opportunity of lower energy prices to its advantage.
Energy: Powerful Asset For America
"Well, you look at the industry, the industry is actually the superpower of oil and gas in the world today," Pickens began. "We desperately need a energy plan to get off OPEC and quit paying for both sides of the war."
He explained, "None of those things are ever mentioned by anybody because they got $2.50 gasoline. Well, that isn't going to remain forever, but here you need to look at energy as a powerful, powerful asset that America has and it's going to just drift off. Nobody says anything."
Related Link: Global Oil Supply And Demand In 8 Charts
The Driving Force
On what the driving force behind the rally in crude oil prices has been recently, Pickens said, "Now you are approaching 2 million barrels a day year-over-year on increase in demand. Last year it was 660,000 barrels was all the demand was – that was part of the collapse of the oil price.
"Now, you have rebuilt and you are coming back, but you look in today's journal and it says, very clearly, consumer spending is up almost 1 percent, the most increase since 2009. So, yes of course it has helped consumer spending, cheaper gasoline."
Take Advantage Of Lower Prices
Pickens believes that the U.S. should use lower energy prices to its advantage, "We have the cheapest energy in the world in the United States; take advantage of it."
He went on, "You are 75 percent cheaper than the rest of the world on natural gas, you are 10 percent cheaper on oil and you are half the price of gasoline as the rest of the world. Take advantage of it, understand how to use it and use it to our advantage."
Image Credit: Public Domain
View Comments and Join the Discussion!
Posted-In: BP Capital Fox Business News OPEC T. Boone Pickens VetrAnalyst Color Top Stories Media Best of Benzinga