Is Bill Ackman Playing Cupid In Valeant's Rumored Attempt To Woo Zoetis?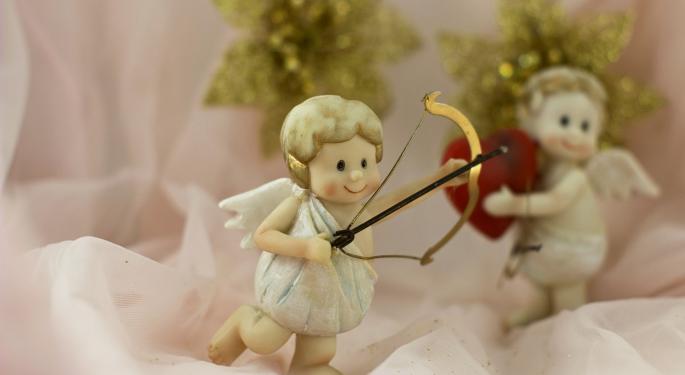 According to recent reports, Valeant Pharmaceuticals Intl Inc (NYSE: VRX) is eyeing Zoetis Inc (NYSE: ZTS) for an acquisition, and there might be a Bill Ackman (founder and CEO of Pershing Square Capital Management LP) connection here.
Bloomberg News reporter Drew Armstrong was recently on Bloomberg TV to elaborate on that connection.
The Ackman Angle
"So, Ackman last year began to build a position in Zoetis," Armstrong began. "They make animal health drugs; so, that means stuff for pigs, chickens, cats, dogs. And he was going around Wall Street and mentioning that he thought that the company could cut some costs.
"He eventually managed to get himself control of two board seats at the company, and now we are hearing talk that maybe there's a buyout offer coming from Valeant, which is a preferred partner of Bill Ackman. He has worked with these guys in the past. This is just the sort of thing that Valeant might be interested in."
Related Link: Zoetis Eyed For Acquisition By Valeant Pharmaceuticals
Valeant Loves Cash-Pay Business
On why Zoetis would make a great fit for Valeant if the merger goes through, Armstrong stated, "Valeant, they make drugs for people, not pigs and chickens. Right? But one of the things that is really interesting about a company like Zoetis, they don't deal with government players like Medicare. You are not negotiating against insurers for your pricing.
"This is cash-pay business, which is something that Valeant loves.
"You are betting on global growth essentially. And you are doing a cash-pay business, which is something that Valeant does love. Also, they think there's cost to cut," Armstrong concluded.
Image Credit: Public Domain
View Comments and Join the Discussion!
Posted-In: Bill Ackman Bloomberg Drew Armstrong Pershing Square Capital Management LPAnalyst Color Rumors Media