Analysts Weigh In On JD Power Auto Quality Report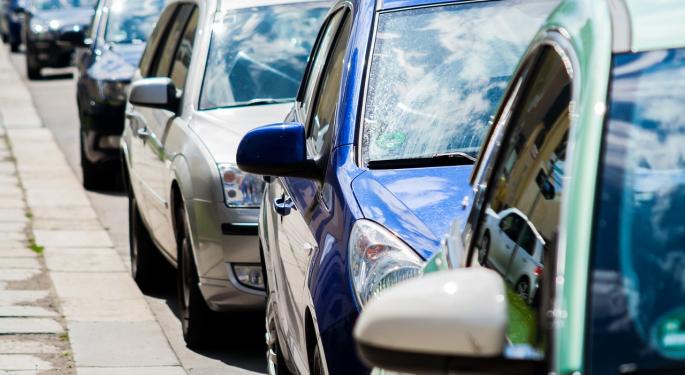 JD Power released its annual Auto Quality report on Wednesday, with Korean brands extending their quality gap over other manufacturers. Meanwhile, Japanese makes, which have been traditionally renowned for their reliability, slumped to a 29-year low.
JD Power measures quality by looking at the number of problems that new vehicles experience during the first 90 days after purchase. It is recorded as a percentage: number of problems per 100 vehicles.
German auto maker PORSCHE AUTO ADR (OTC: POAHY) topped the list, with Korean brands KIA MOTORS CORP ORD (OTC: KIMTF) and HYUNDAI MOTOR CO LTD (OTC: HYMLF) coming in at second and fourth, respectively. Fiat Chrysler Automobiles NV (NYSE: FCAU) received the lowest rating, registering 161 problems per 100 vehicles.
Benzinga spoke with Michelle Krebs, senior analyst at Autotrader, and Karl Brauer, senior editor at Kelley Blue Book, to get their takes on the report.
Related Link: Auto Industry Changing As Car Buying Shifts Toward E-Commerce
Bad News For Japan?
According to Krebs, "Japanese brands may have become complacent." Brauer echoed this idea, calling the slump "a case of Japanese automakers becoming too comfortable in [their] leading position." He notes that the Pacific nation had been known for its supreme quality for decades.
Krebs believes that the Japanese strategy of "[making] small, incremental changes" could be to blame. She says that opting for gradual change over time has allowed for a "leapfrogging of the competition."
Related Link: Sterne Agee On European Auto Market
Brauer claims that cost-cutting measures have been noticeable in Japanese makes for the past six or seven years. Specifically, he mentions "interior design elements" and "material quality" as areas where Japanese manufacturers may be sacrificing quality in favor of cost-efficiency.
Nevertheless, Krebs argues that it is unfair to lump Japanese vehicles into a single category, as there is a wide range in the quality of the different brands. She notes, for example, that both Honda Motor Co Ltd (ADR) (NYSE: HMC) and Toyota Motor Corp (ADR) (NYSE: TM) actually placed in the top half of the study, while brands such as MITSUBISHI MOTORS (OTC: MMTOF) were closer to the bottom.
But both Krebs and Brauer highlight the fact that Japanese companies' drop in the rankings is less a product of their own regression than one of other automakers' rapid enhancement. Although Japanese ratings actually improved by 1 percent this year, it "wasn't enough to keep the Japanese from being lapped by the Koreans (+11 percent) and Europeans (+3 percent) and matched by the Americans," says Krebs.
Korean Brands Surging
Krebs notes that "the Koreans have been making significant improvements in their vehicles year after year."
"They've been making vehicles on par with the Japanese for the past 10 years," says Brauer.
Wednesday's report was in many ways a culmination of that effort, as the country for the first time had two of its brands crack the top four, according to him.
Related Link: JD Power Auto Quality Recap: Japanese Makers At 29-Year Low
A Market Effect
Krebs believes that the quality report could have tangible implications for the auto market in the near term. She says that "consumers today do an immense amount of research on their vehicle purchases" and that studies like this one are "extremely important aspects" of the decision-making process. Her research shows that JD Power, Consumer Reports, and Kelley Blue Book are the sources that most heavily influence consumers.
Brauer, by contrast, maintains that "no single study ever has a huge impact." He emphasizes, rather, the importance of long-term trends. However, he does see the emergence of Korean brands as staples of quality as a longtime trend in the industry, and thus believes that the country's automakers stand to gain significantly.
But Krebs exercises caution, calling attention to the fact that "utilities of all sorts are in fashion whereas most cars are less so." She says that Korean automakers specialize in cars, and their SUVs and trucks tend not to be industry leaders.
"Having the right vehicle at the right time to sell is most important. So the Koreans may have vastly improving quality, but they don't have the product choice that consumers want."
The results of the JD Power report manifested themselves clearly in the market this morning. Japanese manufacturers Toyota and Honda both opened down, while Hyundai and Kia were up.
Image Credit: Public Domain
View Comments and Join the Discussion!
Posted-In: AutoTrader Consumer Reports Japan JD PowerAnalyst Color Travel Exclusives Interview