Barclays On Tesla: The Disrupter Gets Disrupted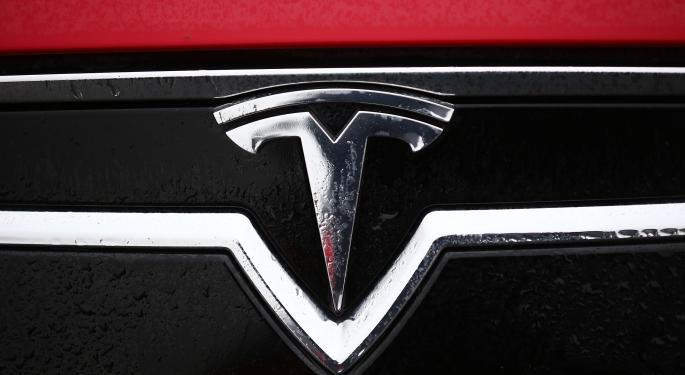 In a report published Tuesday, Barclays analyst Brian A. Johnson discussed the future of the auto industry, noting that Tesla Motors Inc (NASDAQ: TSLA) is "reasonably well positioned" within the Family Autonomous Vehicles (FAVs) market with both its status and performance features.
However, Tesla's plans to reach the mass market could be thwarted not only by new competitors looking to enter the market, but by the future of the auto industry characterized by what the analyst calls the "disappearance of the individual ownership model" in the mass market.
What The Analyst Said
According to Johnson, the majority of vehicles produced in 25 years will most be fully autonomous. Vehicle ownership will decline to 50 percent and shared vehicles will replace at least 9x the number of "traditional" vehicles.
Related Link: How Apple Could Help Tesla By Building A Car
As the future of automotive is focused on self-driving cars, Johnson noted there are four types of vehicles emerging:
Traditional automobiles
Family Autonomous vehicles
Shared Autonomous Vehicles (SAVs)
Pooled Shared Autonomous Vehicles (PSAVs)
In the future, each SAV could displace nine traditional vehicles, with PSAVs offering 2x the impact and fractional prices (i.e., as low as $0.08 per mile, versus the $3.00 to $3.50 cost per mile of an UberX).
What Does This Means For Tesla?
Johnson noted that Tesla's future mass-market car (i.e., "Gen 4" at a cost of $30,000) will likely be cheaper to own and operate versus an internal combustion car, for most drivers it will still be more expensive per mile by a factor of two than a SAV and by a factor of four versus a purpose built SAV.
The analyst said that even at higher mileage consumption PSAVs and SAVs would be cheaper until reaching 2,300 miles per month (27,000+ miles per year).
On the other hand, Johnson assumed that electric vehicles could be utilized for at least some portion of the SAV market, Tesla could succeed as a battery manufacturer for more disruptive new entrants.
View Comments and Join the Discussion!
Posted-In: autonomous vehicles Brian Johnson Self Driving Vehicles TeslaAnalyst Color Analyst Ratings Best of Benzinga