UBS Says 'It's China, China, China' For Apple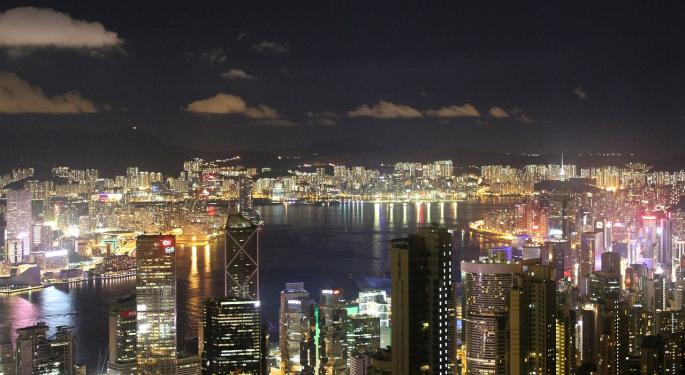 UBS Analyst Steve Milunovich recently came out with a note in which he wrote that Apple Inc. (NASDAQ: AAPL) "has somewhat botched the Watch introduction." Milunovich was on CNBC Monday to explain why he thinks so and to share the highlights of a latest survey done by UBS on Apple.
'China, China, China'
"A few weeks ago, we talked about some hiccups in terms of the Apple Watch introduction and we have lowered our numbers about a week ago to 31 million from 40 million for next year," Milunovich said.
Related Link: Apple Topples Competition, Becomes The Largest Smartphone Vendor In China
"But today's report is really a global smartphone survey that we have done. It's almost 9,000 consumers in 6 countries around the world. So, it's probably the largest survey I have ever seen on Wall Street at least, and it's finding that Apple continues to be extremely strong."
He continued, "The stickiness is very clear, and it's China, China, China. We are finding that Apple's retention rate is very strong in China, and we are also finding that actually Apple Watch interest is highest in China relative to the other 5 countries that we surveyed."
The Watch Will Be A Moderate Success
Milunovich was asked how much weight the Apple Watch has in UBS's price target of $150 for Apple. He replied, "I think the watch is a little bit of it. Frankly, with relatively flat iPhone shipments next year, the watch will move the numbers a little bit.
"We are looking for about 7 percent of the installed base to buy a watch. I think it will be moderately successful for now," Milunovich concluded.
Image Credit: Public Domain
Posted-In: Apple Watch China iPhoneAnalyst Color CNBC Analyst Ratings Tech Media
View Comments and Join the Discussion!