Gene Munster: Buy Button Good Move For Google, Probable Headwind For Amazon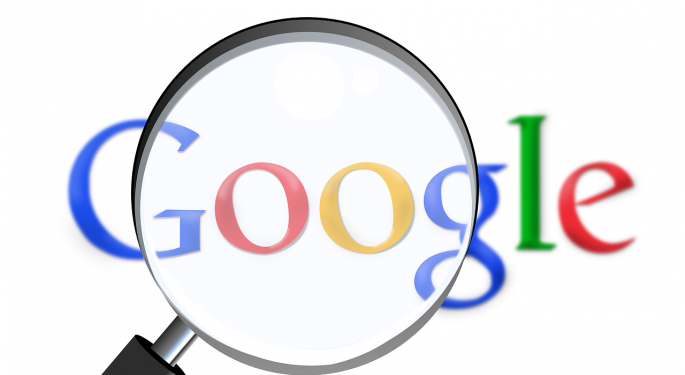 It was recently reported that search giant Google Inc (NASDAQ: GOOGL)(NASDAQ: GOOG) is planning to add "buy" buttons to search results for products on mobile.
Piper Jaffray's Gene Munster was on CNBC Monday to weigh in on this move by Google and to discuss how this could impact Amazon.com, Inc. (NASDAQ: AMZN).
Shifting Perception
"It's basically taking friction out of the buying process; that's the key in e-commerce," Munster said, "[to] make it easier for people to buy.
"That's really what Google wants to do. And so when you think about Amazon, when you are buying at Amazon, that one-click button is powerful. So, by Google being in the first search results, when you have that search page be able to buy – that is going to make it easier for people to use Google for purchasing."
Related Link: Google Green Lights Its Self-Driving Vehicle Prototypes
He continued, "And I will just add this too – is people typically think of Google as a search and discovery tool versus an actual e-commerce platform. So, this is going to slightly shift that equation for how people think about Google when they are shopping for things online."
Probable Headwind For Amazon
Munster was asked if he thinks that this move by Google in the e-commerce space is a good one. He replied, "It's a good move for Google; they have nothing to lose. They are really nowhere to be found when it comes to true e-commerce. I think, from a consumer standpoint as I mentioned, if you look at kind of the collective, the buying pool of what items people buy, it's probably about 10 percent of those items that are going to fall within that.
"But that doesn't necessarily mean that all 10 percent of those are going to be purchased on Google either. And so I think that, ultimately, Google has nothing to lose. It's probably a little bit of headwind for Amazon, but a good thing for Google," Munster concluded.
Image Credit: Public Domain
Posted-In: Gene Munster Piper JaffrayAnalyst Color CNBC Analyst Ratings Media
View Comments and Join the Discussion!