Are Apple Watch Sales Suffering From Inventory And Supply Issues?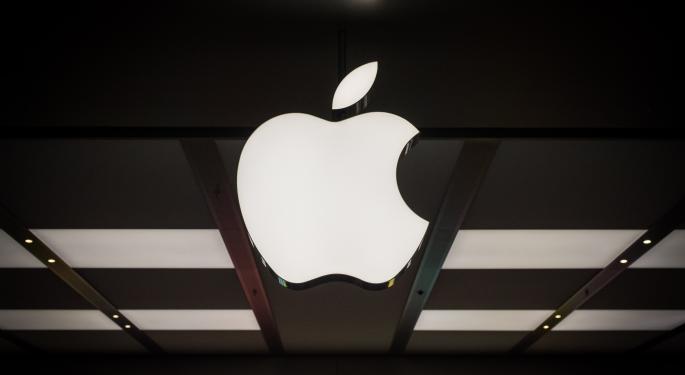 It's no secret that Apple Inc. (NASDAQ: AAPL) has encountered some issues in trying to sell the Apple Watch. This week The Wall Street Journal reported that supplies were limited after it was discovered that many of the watch's Taptic Engines were defective.
"For a company such as Apple, where both brand image as well as supply chain efficiency are crucial, it is important to keep capacity to sustainable levels," Loizos Heracleous, professor of strategy at of Warwick Business School, told Benzinga. "I.e., it is more important to have the right capacity to accomplish industry-leading levels of efficiency in the longer term, as it has been doing, rather than to satisfy everyone who wants a device in the short term."
That may be so, but Heracleous said this approach is "also consistent with the brand image where it is better for customers to long for a device rather than to flood the market with devices."
Related Link: Apple Watch Ignites Fintech Community, Inspires New Apps
'Ultimate Success'
Phani Pandrangi, chief product officer at Kii (an IoT platform provider), told Benzinga that he does not think the short-term inventory and supply issues will affect the "ultimate success of this type of product." Pandrangi said that the original iPhone was a "game changer in two significant ways" -- it changed how people interact with computing units and it transformed a single-function device (a phone) into a "full-fledged pocket computer."
"Consumers loved these innovations and Apple has gained enormous respect and following because of that," he added. "I believe Apple is poised to take the same two points (interaction and multi-function) to a whole new level with Apple Watch. I think the way we interact with apps that we have come to love will be enhanced in a significant (and good) way. Plus, what has been a single-function device (shows time) will be a lot more useful and fun now."
Who Is To Blame?
Global Equities Research analyst Trip Chowdhry was so bothered by the Apple Watch troubles that he questioned Angela Ahrendts' performance as senior VP of retail and online stores.
"…She has zero experience when it comes to terms of thinking millions of units," Chowdhry told Benzinga. "You have to think and sense the passion that more than 400 million people have for Apple products. And if she cannot think beyond hundreds of thousands of units, she is probably at the wrong company."
At a local Apple Store in Michigan, Benzinga found 10 prospective customers who were disappointed that they could not buy the watch in store when it was released on April 24.
"Everybody here was expecting to buy the watch, but they don't have it available," a woman, who went only by the name Alexandra, told Benzinga. "Why they made that big of a deal of the 24th -- everybody's here, and you don't have the watch, right? People made arrangements to be here."
An Apple Store employee provided the following explanation: "Due to the online demand, the company has decided to put all of our current store allocations toward online orders."
Disclosure: At the time of this writing, Louis Bedigian had no position in the equities mentioned in this report.
Posted-In: Apple Watch Global Equities Research iPhone iPhone 6Analyst Color Top Stories Exclusives Tech Best of Benzinga
View Comments and Join the Discussion!