Solid Q1 For Morgan Stanley, But Oppenheimer Says Not Big Enough To Move The Needle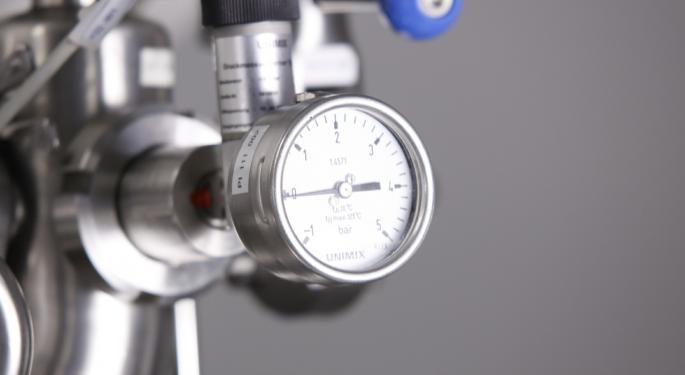 Morgan Stanley (NYSE: MS) came out with better-than-expected first quarter earnings. While analysts were expecting EPS for the quarter to be around $0.78 on revenue of $9.19 billion, the bank declared an EPS of $1.18 on revenue of $9.9 billion.
Chris Kotowski, senior bank analyst at Oppenheimer & Co., was on CNBC recently to break down the company's results and discuss its wealth management business.
A Solid Quarter
"It was a good quarter; they did about 85 cents on a core basis. We were looking for $0.81," Kotowski began.
Related Link: Morgan Stanley Beats Q1 Estimates
"[The] Street was around $0.78. So, a solid beat. It came primarily on the trading side in both equities and fixed income. Trading did better. Compensation ratio was down a bit versus our expectations. So, a good solid quarter."
Wealth Management
Kotowski was asked how the quarter for Morgan Stanley's wealth management division was. "It was good," he replied, "and I guess I have a minority point of view on this stock, which is that wealth management is a great business for them. It's a non-capital intensive business; it's more stable.
"But on the other hand, if you look at it in terms of total earnings per share, the wealth management business will probably earn like a $1.10 - $1.20 – something like that this year. So, it's a good business; they are doing well in it.
"But I am not convinced that it's big enough to move the needle for them, firm and the stock overall. The institutional securities group needs to work as well," Kotowski concluded.

Image Credit: Public Domain
Posted-In: Chris Kotowski Oppenheimer & Co.Analyst Color CNBC Analyst Ratings Media
View Comments and Join the Discussion!