Vaya Con Citi! A Puerto Rican REIT Tour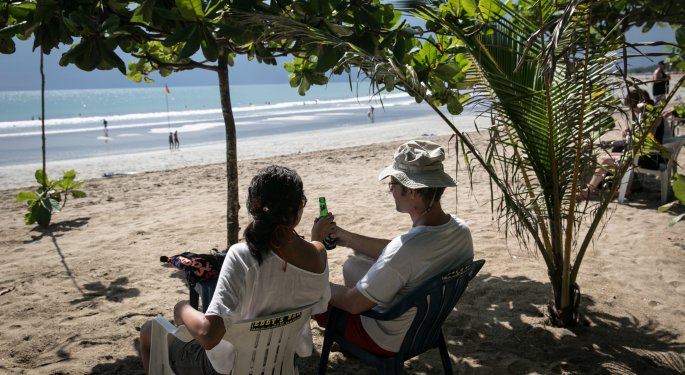 On Tuesday, Citi Research published a note titled, "A More Positive Reality Than Perceptions Would Imply," updating Puerto Rican leasing and sales activity for shopping centers and malls owned by four U.S. REITs.
The Four
Tale of The Tape – 2015 YTD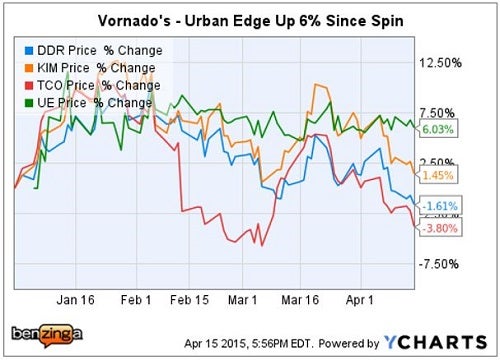 Citi – Puerto Rican Economy: Challenges, Silver Lining
Puerto Rico is a U.S. territory burdened by approximately $75 billion in debt. The island has basically been in an ongoing recession since 2006, coinciding with the phase-out of a federal tax exemption that led to a reduction in the manufacturing sector.
Unemployment is at an unhealthy almost 15 percent, with manufacturing still representing a major part of the island economy, while tourism only accounts for 6 to 7 percent.
However, one plus for retailers, and therefore landlords, is that there is a hearty "underground" economy, which Citi estimates to be in the range of 50 percent.
This cash, along with the permitting and construction challenges that limit new supply, may help explain the healthier-than-expected occupancies, rent per square foot and returns on redevelopment cap-ex spending that Citi reported.
Related Link: FirstBank Puerto Rico Announces Acquisition Of 10 Doral Bank Branches In The Island
Citi – DDR: Puerto Rican Big Picture
DDR owns 15 shopping centers in Puerto Rico, which represents approximately 8 percent of DDR's asset value and 13.5 percent of DDR's NOI at share.
Citi noted that DDR's "top three malls on the island generate sales of $500+/SF and comprise 60 percent of the value of DDR's Puerto Rican portfolio" and the entire 4.1 million SF Puerto Rican portfolio is 96 percent leased.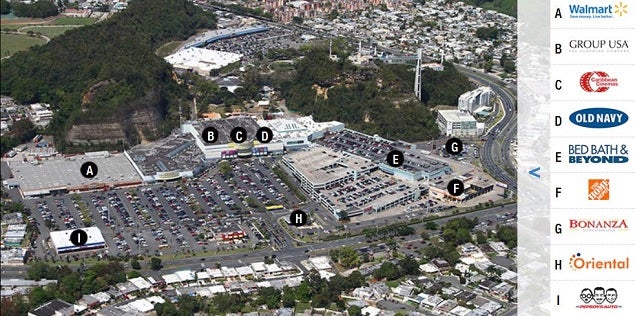 Source: DDR Corp. - Plaza Del Sol aerial photo
Over the past few years, DDR has "meaningfully upgraded the appearance and tenant mix of many of its San Juan assets," including a $45 million redevelopment of its Plaza Del Sol mall.
Citi noted that while DDR Puerto Rican sales growth is flat, the SS NOI growth is approximately 2 - 3 percent and primarily due to better margins and tenant mix.
Citi – Kimco: Puerto Rican Big Picture
Kimco owns seven Puerto Rican shopping centers, all purchased in 2006, totaling 2.2 million SF, which are 97 percent leased and represent approximately 3.3 percent of Kimco's ABR.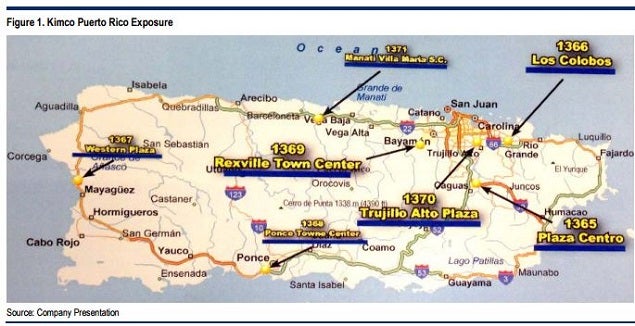 Kimco had double-digit releasing spreads on the portfolio in 2014; notably, Kimco is getting 15 - 20 percent higher rents/SF in Puerto Rico compared with its mainland U.S. assets.
Citi reported that Kimco's small-shop rents average in the mid-$30s per SF, "along with 3 - 4 percent contractual annual rent bumps."
Finally, anchor tenant rents run from the mid-teens to low $20s per SF, with outparcel rents roughly $50 to $60+ per/SF, on average.
Citi – Taubman: Puerto Rican Big Picture
Detroit-based mall developer Taubman is in the process of completing its Mall of San Juan, bringing anchors Nordstrom and Saks, and many other high-end retailers including Bulgari, Coach, Tommy Bahama and Versace to Puerto Rico for the first time.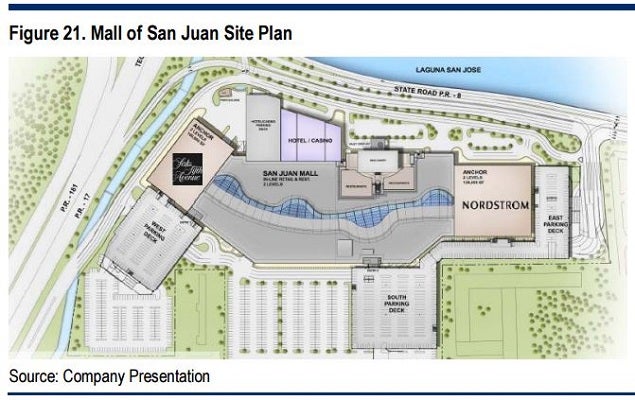 Citi feels that this new Taubman mall, when complete, will fill "a void in the market – more upscale than Plaza Las Americas, and more of a critical mass of retailers than the Condado district in Old San Juan."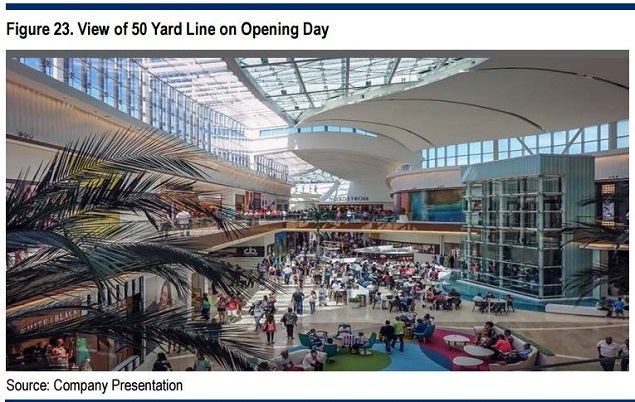 Taubman's project share is $375 million, and Citi noted that "the project has seen some hiccups, on costs, expected yields and leasing. The mall is expected to have a 0 percent yield in 2015 given a low occupied versus leased rate, with the bulk of remaining stores opening in Fall 2015."
Citi – Urban Edge: Puerto Rican Big Picture
Urban Edge was created in January 2015, when Vornado Realty Trust (NYSE: VNO) spun out 79 shopping centers, a warehouse park and 3 malls, including Las Catalinas Mall and Montehiedra Town Center in Puerto Rico.
Related Link: Real Estate Investors: Watch This Spinoff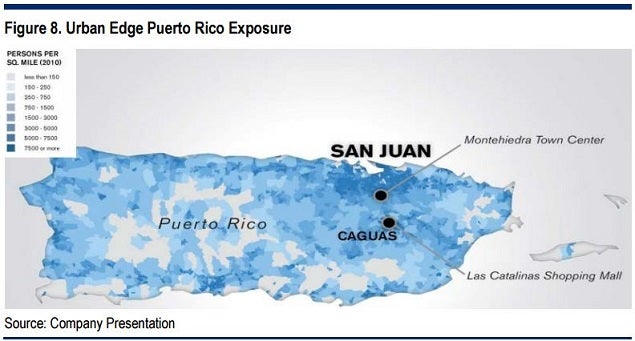 The Montehiedra property is being repositioned from a traditional regional mall to an outlet/value concept called the "Outlets at Montehiedra" and is expected to open Spring 2016.
Citi noted that this niche is currently served by only two competitors, and that this new outlet mall format could likewise fill a void in the market.
Urban Edge management indicated that these two projects currently represent approximately 12 percent of NOI, and the company expects to hold them for at least five years due to tax considerations.
View Comments and Join the Discussion!
Posted-In: Analyst Color REIT Retail Sales Travel Top Stories Analyst Ratings Trading Ideas General Best of Benzinga