Will The $17,000 Apple Watch Inspire A $20,000 iPhone?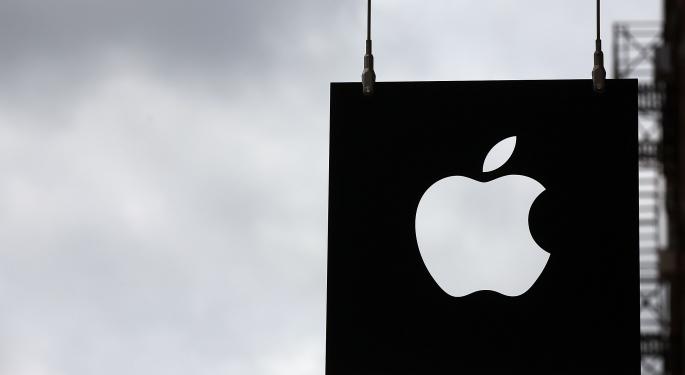 Consumers were surprised to hear that Apple Inc. (NASDAQ: AAPL) will sell a $17,000 version of its highly anticipated Apple Watch. The most expensive models are made with 18-karat rose or yellow gold, making it the premier device for wealthy individuals.
Apple announced its high-end smartwatches after acquiring Beats Electronics, a company that famously produced a pair of diamond-studded headphones for $1 million. If the Watch Edition is successful, investors may wonder if a luxury iPhone isn't far behind. Sean Udall, CIO of Quantum Trading Strategies and author of The TechStrat Report, said that if Apple "sniffs out a viable market in decent volume," it could happen.
"You don't start needing that many $10,000 to $20,000 watches or $20,000 to $30,000 bedazzled iPhones…to actually move the needle," Udall told Benzinga. "We'll see. That's kind of a fun thing to speculate about. I'm not sure it's gonna be a multi-billion-dollar revenue stream."
Related Link: Apple Watch Pre-Order Parties Are A 'Cultural Phenomenon' That Could Change The Way Consumers Shop
Keeping Up With The 'Ultra-Rich Joneses'
While there are some individuals who prefer to hold onto their wealth, Udall said that there are others who "spend money pretty foolishly."
"There's a lot of people who make tons and tons of money who tend not to keep much of it," he said. "There's always going to be people who want to keep up with the ultra-rich Joneses."
Gresso has already tried to cash in on this market by selling a manually assembled iPhone 6 that features a back panel with 18-karat gold. The $4,000 starting price is squarely targeted at the high-end market.
"I think the main point is, the watch went exactly as they thought," said Udall. "[It was sold out] within an hour of pre-orders. Now the real work begins. Now they can calibrate their demand curve -- 'here's how many units, bands, we need to punch out.' Now they can get to work to figure out how they can meet production."
Udall said that once Apple gets into the second or third iteration, he believes people will be "surprised that the watch becomes another must-have technology product."
"I don't think people will think that for a while," he said. "[But] I'm standing by my view that the watch will be upgradeable over time."
Udall previously predicted that the Apple Watch would be a long-lasting product that consumers could improve by upgrading the battery and the processor, if not other components.
Disclosure: At the time of this writing, Louis Bedigian had no position in the equities mentioned in this report.
Posted-In: Apple Apple Watch Gresso iPhone iPhone 6Analyst Color Exclusives Tech Best of Benzinga
View Comments and Join the Discussion!