EXCLUSIVE: Oppenheimer Chief Economist Sees Little Downside Remaining For Oil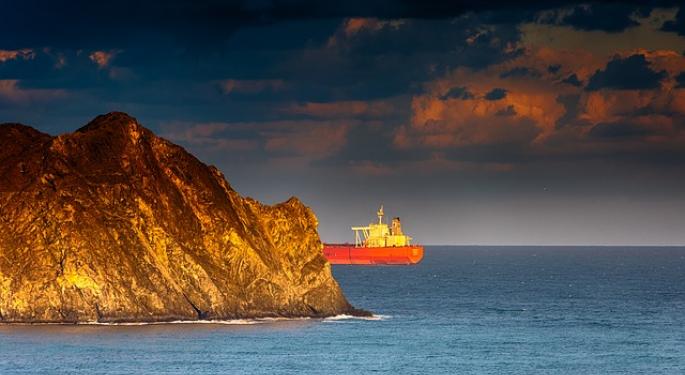 Benzinga had the chance to speak to Oppenheimer Funds' Chief Economist Jerry Webman this week ahead of the ENGAGE 2015 International Investment Education Symposium being held at Wayne State University starting on March 26. Dr. Webman provided his insight on a wide range of topics in the financial world.
With the price of crude oil less than half what it was this time last year year, economists and analysts are struggling to piece together the future of the global oil market.
'The Cure For Low Prices'
Back in January, Webman wrote of crude oil prices that "the cure for low prices is low prices," meaning that oil prices are essentially a reflection of supply and demand. The U.S. oil production revolution of the past decade has disrupted the world's oil supply/demand balance, and until low prices lead to significant cutbacks in production or increases in demand, oil prices will remain low.
Related Link: Could Crude Oil Hit $70 Soon?
Webman sees the U.S. oil boom as an overall positive for the world oil market, as it provides a level of stability to the market that hasn't existed in past years.
'Finding A Floor'
According to Webman, any time a level of risk can be eliminated from the market, it encourages long-term risk taking and growth.
When asked about his updated outlook for the oil market, Webman has this to say: "It looks as though oil is finding a floor around here. We do have more supply than demand for the time being, and we probably are going to gradually increase supply, at least in the U.S., through this year."
However, Webman pointed out that recent U.S. automobile sales, which have been weak overall, showed strong SUV and truck numbers. This example is just one of many that indicate how low oil prices have already started to increase oil demand worldwide.
The Market Could Be Satisfied
When asked about the potential downside to WTI crude prices from current levels, Webman said, "The market seems to be satisfied with a range of $45 to $55."
However, he clarified, "I will call that a guess and not an economic forecast."
After reaching new all-time lows of $15.61 last week, shares of the United States Oil Fund ETF (NYSEMKT: USO) have bounced 6.4 percent.
Image credit: Public Domain
Posted-In: Analyst Color Specialty ETFs Commodities Exclusives Markets Analyst Ratings Interview ETFs Best of Benzinga
View Comments and Join the Discussion!