Why HBO Now Is A Bad Idea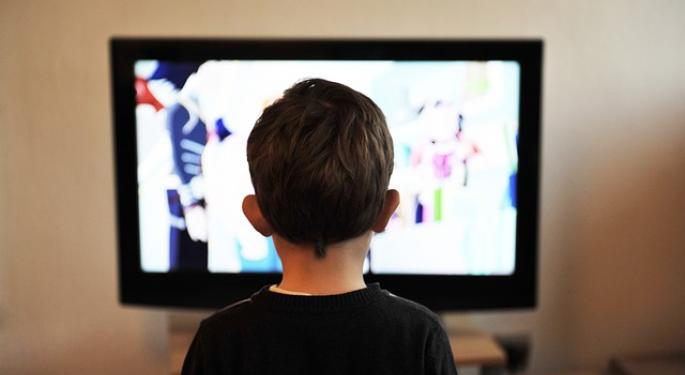 At Monday's highly-anticipated Apple Inc. (NASDAQ: AAPL) event, the first thing revealed at the presentation was an exclusive collaboration with HBO (a subsidiary of Time Warner Inc (NYSE: TWX)).
Coming in time for Game Of Thrones' newest season in April, the HBO Now standalone service will debut exclusively on Apple devices.
HBO Now will cost $14.99 per month with no cable or satellite subscription.
But is the service all it's hyped up to be?
One media analyst doesn't think so.
"Here's the problem -- why would somebody pay $15/month?" TV & Media Insights Editor Marc Berman questioned.
"The goal in people's minds is they want to save money and they're thinking they can get rid of their cable carrier and have an ad-hoc way to watch. So realistically, if they want HBO or CBS, they're already paying more than what they get on cable, and what exactly are they getting here [HBO Now] that they don't already have?"
Related Link: Expert: The Apple-HBO Partnership Could Be The Start Of Something Big
Berman told Benzinga the press release was vague and doesn't think every program in HBO history will be available.
"What worries me is that it's $180 a year when people are already trying to save money and I don't understand what you're getting out of this. Realistically, if you want to watch an old episode of 'The Sopranos' or 'Sex In The City,' it's costing you. So I don't get that."
Berman touted Netflix, Inc. (NASDAQ: NFLX) as producing its own original content --- something that HBO Now won't be doing. Netflix is a prominent carrier of original programming.
"HBO is not saying they're going to be doing this show and that show for HBO Now. They're telling you you're going to already have what you have on HBO -- this is an addition to something that already exists. I'm perplexed."
The media analyst said that people "cherry picking" what programming they want -- thus cancelling any cable or satellites subscriptions -- will ultimately cost them in the end.
"Netflix is next best thing right now, but will it be? We don't know. They don't really monetize very well," Berman said. "The one added advantage -- if you like classic programming, you can say I'm going to watch everything on HBO, if I wanted to watch something that aired many moons ago -- [but] they don't say it's going to be."
Image credit: Public Domain
Posted-In: Apple cable HBO HBO GoAnalyst Color Exclusives Tech Interview Best of Benzinga
View Comments and Join the Discussion!