Gene Munster: Google Will Fall 3-5% If Apple Swaps Default Search Engine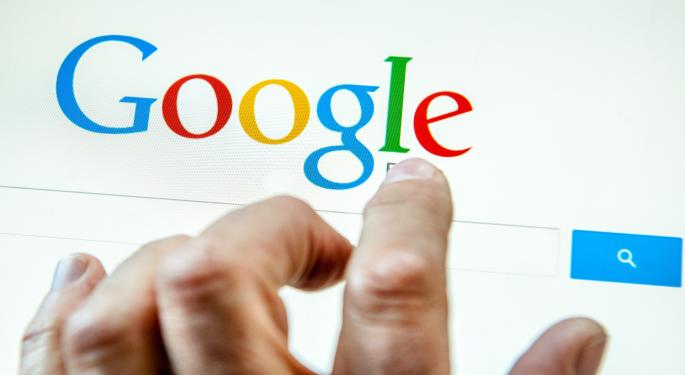 Piper Jaffray Managing Director and Senior Research Analyst Gene Munster – the world's top Apple analyst – is concerned about the possibility that Google Inc (NASDAQ: GOOG)(NASDAQ: GOOGL) will lose its spot as the default search engine in Apple Inc.'s (NASDAQ: AAPL) web browser, Safari.
'Kind Of The Expectation'
"Right now, Google has a deal where they pay for the default place in Safari," Munster told Benzinga's #PreMarket Prep on Friday. "If you have an iPhone or a Mac (and you use the Safari browser), when you do a search, it defaults to Google."
Munster said that if Google is replaced in Safari, which is "kind of the expectation," the search engine giant could be impacted in 2015.
"If they lose the deal, it has a negative three to five percent impact to their revenue in 2015," said Munster. "It kind of messes up the numbers in 2015 and creates some awkward growth numbers for the next year. That's the negative piece."
There Is A Silver Lining, However
"The positive is that if they lose it, they're going to gain the share back," Munster continued.
"We've seen this in other parts of the world when there's been an incumbent displaced. People will switch initially because they're going to be forced to, but then they'll quickly switch the browser back to Google and Google will gain that share back. That's why it's a near-term negative, because the numbers could come down."
Long-Term Positives
Long-term, Munster thinks this would actually be good for Google.
"[W]e all know that we're going to switch back to Google; so it's actually a longer-term positive, because they don't pay Apple anymore for that," he said.
Related Link: Apple Pay Scandal Overshadowed By Dow Jones Entry
'Great Story'
Looking ahead, Munster said that he thinks Google is a "great story" if investors look forward one year and beyond.
"I think Apple works over the next year because the market share gains," said Munster. "I think [with] Google you have to have some patience."
Contrary to staunch social media fans, Munster does not believe that Twitter Inc (NYSE: TWTR) or Facebook Inc (NASDAQ: FB) will encroach on Google's search business.
"They're really not going to compete with Google in search," he said. "If you look at the total number of search queries between those two, it's less than one percent of where Google's queries are. The way the technology works for Google is the more searches that they process, the better they are at processing the right search."
Google Search Competitors
Munster encourages investors to see the difference by trying Bing and Yahoo. He spoke about "that frustrating feeling of not finding exactly what you're looking for."
He continued, "Google has done more searches and their algorithm is more intelligent at getting you what you want."
Munster added, "Facebook and Twitter won't have that opportunity. I think that's something investors are concerned about. We don't see that as a long-term issue. If you want to invest in the company for one to 10 years, Google is the best company to invest in."
Related Link: What If Google Loses Its Default Search Engine Status On Apple Devices?
Apple Search?
Finally, Munster spoke to #PreMarket Prep about the possibility that Apple will produce its own search engine.
"There are other things that they need to do beforehand," he said. "For example, before they do search, they need to improve the points of interest in Maps. For those who have an iPhone and have been frustrated with Apple Maps, one of the reasons is [that] it's weak in terms of points of interest."
For now, Munster thinks Apple is "unlikely" to launch its own search engine.
Disclosure: At the time of this writing, Louis Bedigian had no position in the equities mentioned in this report.
View Comments and Join the Discussion!
Posted-In: #PreMarket Prep Apple Maps BingAnalyst Color Exclusives Analyst Ratings Tech Interview Best of Benzinga