Exclusive: Piper Jaffray's Gene Munster Talks Apple Car, Google Ad Revenue And The Tech Bubble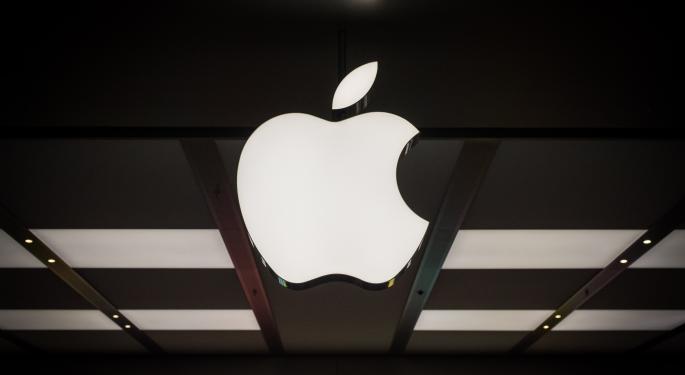 This is a live blog covering #PreMarket Prep's interview with Piper Jaffray analyst Gene Munster. You can tune in for free to ask questions and to hear his comments live on the show.
Refresh this page for frequent updates.
08:54:21am: Gene Munster interview has come to a close.
08:53:44am: Gene Munster on Twitter: "I think Twitter is in a unique place because they're becoming branded around news. Just because someone else can offer something similar, doesn't mean it's going to be a successful vertical for them."
08:51:04am: Munster thinks Facebook's ad load is still lower than most companies. Said the company has been "exceptionally good" at targeting ads.
08:50:55am: Gene Munster on Facebook: "Social is something you gotta constantly reinvent." That create a difficult challenge to getting to comfort longer-term.
08:49:22am: Gene Munster on Yahoo: "Yahoo's core business is struggling." The good news is investors aren't paying anything for it, he said. "I think you have to realize that you're really getting the core business for free. This has been a little bit of an overreaction for Yahoo. We do think that the core business is probably in a difficult place long-term." Said the firm is like eBay, could face more struggles in the future.
08:47:35am: Gene Munster expects Amazon to move over the next couple quarters. "If they have upside to margins, the stock is likely to go up."
08:46:07am: Gene Munster thinks there's a possibility Apple could create its own search engine but thinks Apple must improve Maps first, among other things.
08:45:23am: Munster is worried that Apple may switch default search engine away from Google. "If they lose the deal, it has a negative 3-5% impact on revenue in 2015. The positive is that if they lose it they're going to gain the share back." People will switch initially but Munster thinks people will eventually switch back to Google.
08:44:33am: Gene Munster on Google: "I think Google is a great story if you look one year and beyond." Doesn't expect Twitter or Facebook to really compete with Google in search.
08:43:14am: Gene Munster on the Apple Car: "The part we don't know is how long away this is and how serious they are. I think this was probably leaked by Apple in an effort to get investors comfortable that there's big things the company is going after long-term."
08:41:25am: Gene Munster on Apple's TV: "The timing we're guessing is 2016. Apple tends to focus on one product at a time." This year it's all about the watch.
08:40:30am: Gene Munster on Apple's $700b market cap: "I think [the run] can continue." The addressable market is bigger than what most investors think. "Every one percent market share gain they have adds 15 million units."
08:38:10am: Gene Munster: "If you believe fundamentally in what these companies are doing, I think there are reasons to own these stocks."
08:37:01am: Gene Munster on bull market: "I don't think it's a bubble. I think it's poised for a pullback" of 5-10%.
08:35:13am: Gene Munster is about to come on the show. Listen now.
08:33:47am: A ridiculous amount of Apple news and rumors came out over the last 18 hours! This story claims that Apple's streaming music service will debut in June.
08:32:40am: Macworld UK has fueled the Apple TV update rumors with a piece tying the device to Apple's March 9 event.
08:30:01am: According to Reuters, Apple Watch competitors hope the new smartwatch will boost sales of their own devices.
08:27:54am: As usual, Twitter is mostly flooded with news links relating to Apple Watch. But at least one user has commented on the device, and he has serious doubts about its viability:
I happily wear 20-year-old watches. I doubt I'd want a 1st-gen Apple Watch Edition in 5 years, let alone 20. Tough sell.

— Aaron (@AaronIsSocial) March 6, 2015
08:22:10am: If the standard Apple Watches aren't fancy enough, Brikk is offering a diamond-encrusted version for $75,000.
08:19:52am: Apple closed down 1.66 percent Thursday, but the stock is currently up less than one percent in pre-market trading.
08:15:31am: Last night The Wall Street Journal reported that Apple Pay has been "hit by a wave of fraudulent transactions using credit-card data stolen in recent breaches of big retailers," including Target and Home Depot.
08:10:22am: Bloomberg reported that Apple is encouraging Apple Watch developers to limit app use to no more than 10 seconds at a time.
07:00:00am: Gene Munster will join #PreMarket Prep at 8:35 a.m. ET. Until then, here's some recent news on all things Apple Inc. (NASDAQ: AAPL).
Apple Watch Pricing: Munster thinks that the average selling price will be more than $500 for the Apple Watch.
iPad Pro Production Postponed?: Apple has reportedly postponed production of the still unconfirmed 12-inch iPad.
10 Apple Experts You Need To Follow On Twitter: Benzinga's Brianna Valleskey outlined the 10 Apple experts that are killing it on social media.
Carl Icahn Praised Apple - Again: The famed investor said that Apple softened the impact of the decline in oil prices.
Apple Event Scheduled For March 9: Apple's smartwatch is expected to take center stage at this surprise event, but it is not yet known if Apple will unveil any new products.
Disclosure: At the time of this writing, Louis Bedigian had no position in the equities mentioned in this report.
Posted-In: Apple Apple Watch Gene Munster Piper JaffrayAnalyst Color Exclusives Tech Interview Best of Benzinga
View Comments and Join the Discussion!